The Oil & Gas industry, also known as the petroleum industry, includes the processes of exploration, extraction, refining, transporting, and marketing of petroleum products. It is typically broken down into three major segments: Upstream, Midstream, and Downstream. The upstream industry finds and produces crude oil and natural gas, while the midstream industry processes, stores, markets and transports commodities such as crude oil, natural gas, natural gas liquids (NGLs, mainly ethane, propane and butane) and sulphur. Lastly, the downstream industry includes oil refineries, petrochemical plants, petroleum products distributors, retail outlets and natural gas distribution companies.
Fuji Electric plays an important role in the Upstream and Midstream segments with our Instrumentation products, as well as our HMI Displays, Drives, Semiconductors, and Ring Compressors/Blowers (which are used in the facilities that process petroleum into finished products).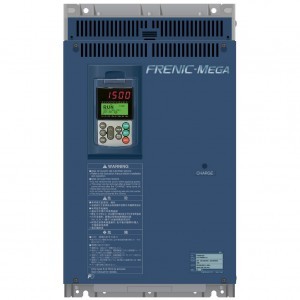 Fuji Electric's AC Drives provide energy savings and precision control benefits for the upstream and midstream segments including applications such as artificial lifts, compressors and injection pumps.  The AC Drives are UL rated for single phase and 3phase input power.  Output power ranges from fractional HP to 1000HP. The rugged and durable AC Drives are capable of operating at 100% full power in 50°C ambient conditions.  All models are capable of an external heatsink which allows NEMA 3R outdoor applications.  Fuji Electric is one of the few major manufacturers utilizing our own internal power semiconductor components which allows consistency and compatibility for future upgrades and reliability. Fuji Electric backs their AC Drives' reliability with an industry leading 3-year warranty.
Instrumentation & Control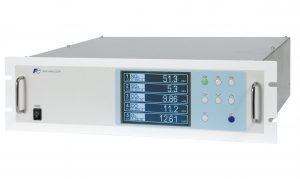 Fuji Electric plays an important role in the upstream, midstream and downstream segments with our instrumentation products for the Oil & Gas industry. We manufacture flow meters and pressure transmitters with a limit over 21,000 psi for drilling, as well as differential pressure transmitters for high pressure applications. Our flow meters can measure the flow for liquid, gas and other types of mixtures. Fuji Electric's differential pressure measurements can be used to measure the tank level for closed tanks and a gauge pressure measurement for open tanksFuji Electric's instrumentation products provide a variety of solutions for the Chemical and Petrochemical segment. From chemical labs turning natural gas into plastics or synthetics, our products are utilized when processing petroleum or natural gas into finished goods. The flow meters and pressure transmitters can measure the pressures and flow rates for certain gases that are then processed into the finished goods. With a limit up to 21,000 psi, our pressure transmitters are explosion proof and custom made in-house for quick turnaround and delivery.
Fuji Electric is one of the original manufacturers of human machine interfaces (HMI) from Japan since 1988, providing quality and reputable products worldwide. Our HMI units can be used for upstream and midstream segments in the oil and gas industry for testing equipment, 8-way communication and operation log functionality. These devices can simplify wiring, minimize complex programming, and allow multiple data management and monitoring for single or multiple devices/factory. Our equipment can communicate multiple industrial communication protocol, while providing single point of monitoring and control, and can interface with the internet to troubleshoot.