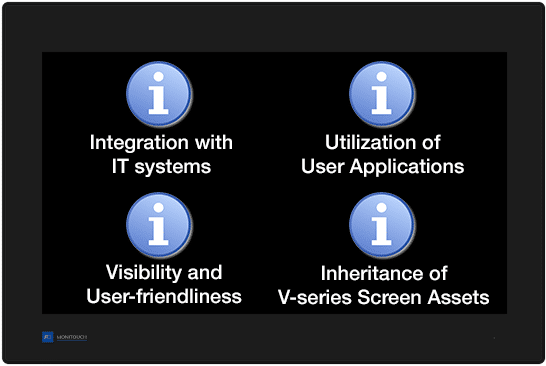 Integration with IT systems
In addition to the HMI fucntions for operating and monitoring production machines, the X1 achieves data linkage between FA and higher level IT or cloud systems via OPC UA and MQTT connections.
By connecting with MES and ERP systems, data visualization, improvement of productivity and optimization of production management can be conducted.
Visibility and User-friendliness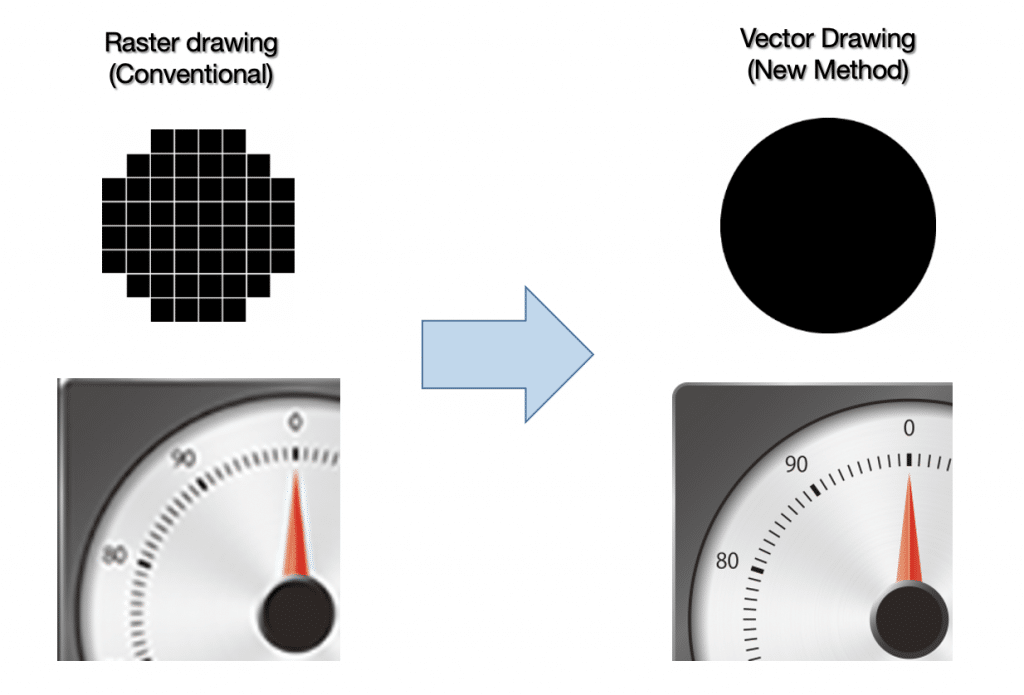 A high speed CPU, high resolution LCD and PCAP touchscreen improve visibility and
operability.
A vectorized rendering engine allows for high quality scaling. Beautiful high quality screens can be created regardless of the display resolution.
Utilization of User Applications
Since Windows is installed, Windows applications and user applications can be used
at production sites.
Applications can be run by switches on the HMI display and used freely at production sites.
Data collection, processing and analysis can be conducted between production sites
and host systems, contributing to the digitization of your factory.
Inheritance of V-series Screen Assets
Screen assets created for the V-series can be converted for use in the X1 series. The configuration software V-SFT Ver.6 can be used as well.
MONITOUCH's highly-developed communication drivers can be used for connection with various equipment without programming.