Transit Systems Semiconductors & APS System
Fuji Electric provides innovative solutions for transit authorities and railcar builders around the world, delivering products to keep passengers safe and comfortable on their daily commute. Our electric transit system is used for high-speed, intercity, regional, metro and light rail trains when reliability counts the most. This equipment consists of passenger door operating systems, transit system power supply, and propulsion systems. Scroll down to learn which of our products are best for you.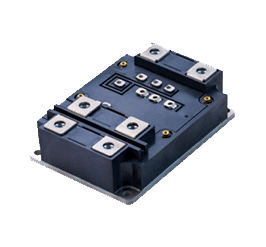 Fuji Electric offers our new High Power next Core (HPnC) IGBT module for locomotive traction propulsions systems. The HPnC facilitates a compact design for today's high performance propulsion architectures required to develop the motive force to generate the tractive power to move traction systems forward. The HPnC, in an industry standard package, is a RoHS compliant high-reliability IGBT module; the ultrasonic welded bond wires affords a high thermal cycling capability. Our HPnC comes with Fuji Electrics latest low-loss chip technology our 7th Generation X series IGBT and FWD.
Our High Power next Core (HPnC) IGBT modules are also an option Auxiliary Power Systems and Traction Inverter Propulsions Systems using 3rd rail and concantenated power sources to owers regional and intercity trains and railcars.
Passenger Door Operating System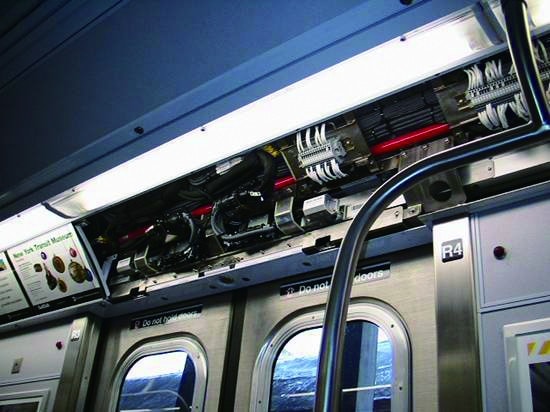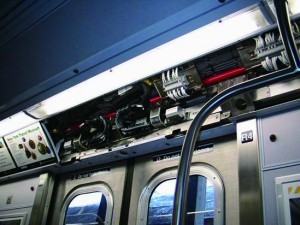 Fuji Electric offers a linear motor and PM motor (FCPM: Flat Cup Permanent-Magnet Motor) to operate passenger entrance doors on railcars and safety fences. These products allow safe entry and exit to trains from platforms.
Auxiliary Power Supply (APS) System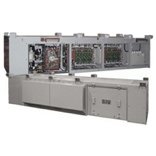 Fuji Electric provides a high efficiency and economical auxiliary power supply system (APS) for railcars used in public transportation. The APS was designed to provide less frequent stops and easier maintenance.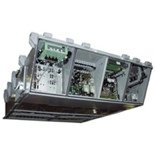 Fuji Electric supplies a high-performance propulsion system that uses an optimized acceleration/ deceleration system by Stator-flux-based vector control. This level of performance provides greater passenger comfort. Fuji Electric's propulsion systems are being utilized by all models of the Japanese Shinkansen (Bullet train).