VFD Irrigation Pump Systems
All Irrigation systems rely on a pump's flow to distribute water and provide consistent pressure control.
What is a VFD Irrigation Pump System?
A Variable Frequency Drive (VFD) is an electronic device that varies the pump speed to provide constant discharge pressure for a variety of sub applications like drip and micro drip irrigation systems.
How does a VFD Irrigation Pump work?
Adding a VFD to a pump can provide consistent pressure control while cutting operating costs and adding flexibility to an existing irrigation system. With VFD Irrigation Pump Systems, you will use less energy input and have the same pressure and/or flow with more precise electronic control.
Contact us today to learn more about our VFD irrigation pump and how they can be beneficial for your company.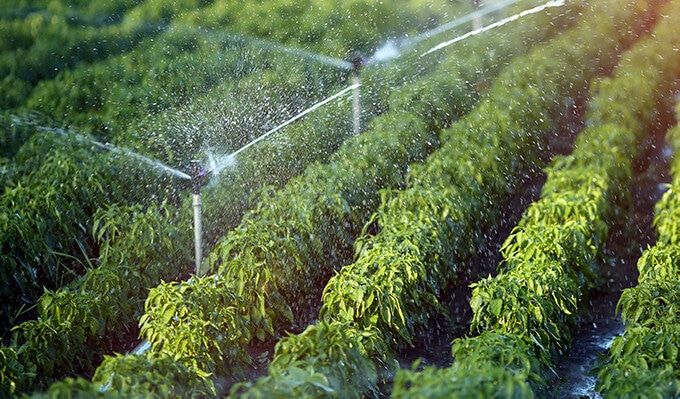 Sprinkler Irrigation involves spraying crops with water by use of permanently or temporarily set units. Water is pumped through pipes and sprinkled to crops like drops of rain from the spray heads. Pumps for this irrigation are controlled by VFDs. Fuji Electric's VFD control is popular in this segment as it is essential for cost savings.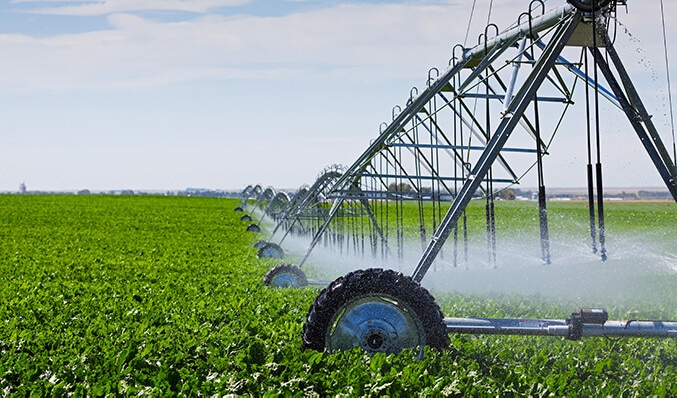 Center-Pivot Irrigation is a method of crop irrigation in which equipment rotates around a pivot and crops are watered through several segments of pipe with sprinklers. Today most systems are propelled by electric motors which controlled by VFDs. Fuji Electric's VFD control supplies essential cost savings.
Drip Irrigation and Micro Drip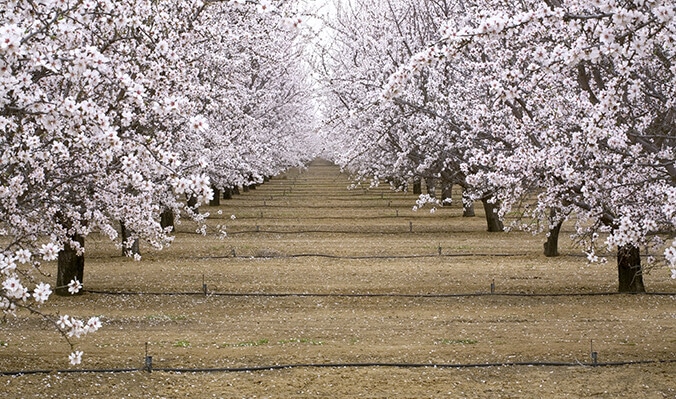 Drip irrigation and Micro drip irrigation works through a network of valves, pipes, tubing, emitters/drippers. These drippers trickle water at low rates on the soil. This type of irrigation only waters soil that closely surrounds a plant to keep it moist. It is essential to ensure that irrigation water is free of any insoluble substances. The pumps for this can be controlled by Fuji Electric VFDs.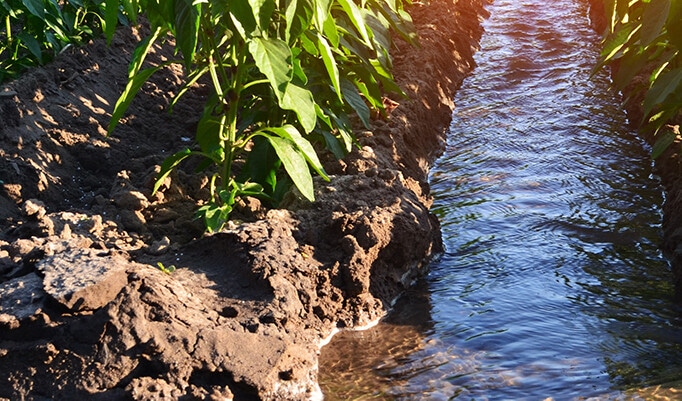 Subsurface Irrigation waters crops from below the ground. Pipes placed beneath the soil surface supply water to the roots of plants. Pumps for this irrigation can be controlled by Fuji Electric VFDs.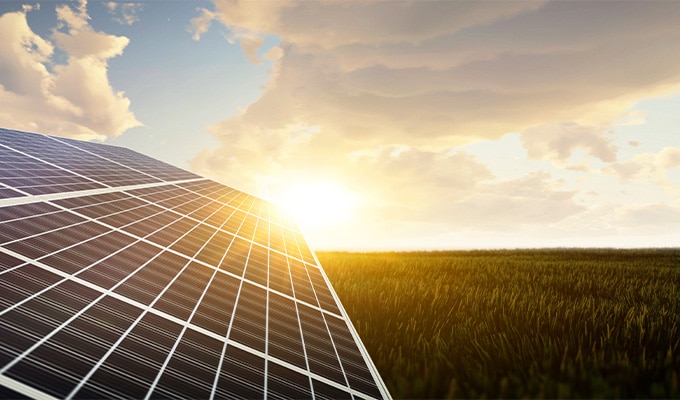 A Solar pumping system converts solar energy directly into electric energy, which is used to drive motors that power water pumps to pump water from deep wells, rivers, lakes and other water sources. The system consists of solar panels, Circuit protective devices solar pump inverter, electric motor and water pump. Fuji Electric VFD's provide lasting efficiency.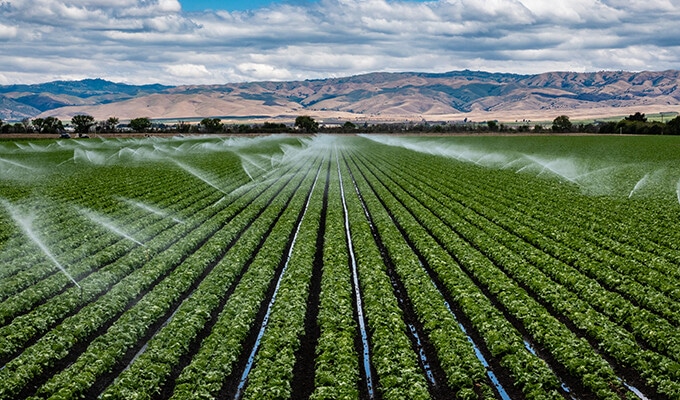 Water is used in many ways to provide for properties and applications. With the right Pumps & Valve Controls, operations should provide high performance with reduced leakage. The design and build of these applications meet specific purposes and Fuji Electric offers solutions with our Semiconductors. We ensure product quality, improve production, and result in lasting efficiency throughout your operation.