The UPS7000HX-T3U UPS Series includes 300, 400, and 500kVA, 480V 3-phase 3-wire transformer-less systems for critical applications such as data centers and medical facilities.
AT-NPC 3-Level Circuit Topology utilizing RB-IGBT technology delivers up to 97.5% efficiency for lower operational cost
Handles leading power factor loads (without derating)
DC-DC Converter for battery longevity
Parallel up to eight units
Open architecture for convenient service and maintenance
EnergyStar (certified as Ver.1.1, 2017)
OSHPD certified
Three-Year Warranty for lower cost of ownership
Utility and Generator Compatible
Input power factor > 0.99

Input Current THD < 5%

Wide input voltage range of + 10%, -25% for longer battery life

Power Walk-in feature, to avoid step-loading generators

Generator Mode, for limiting load on generators
Optimized for the Most Sensitive and Demanding Loads
Industry-leading efficiency

Efficiency of >95% at 20% load

Outstanding voltage and frequency regulation (Voltage +/-1%; Frequency 0.01%)

100% unbalanced load capability

Voltage regulation for 100% load steps <3%, without utilizing batteries

Overload capacity 150% for 1 minute, 125% for 10 minutes
Specifications and Manuals
Fan Trays with Redundant Fans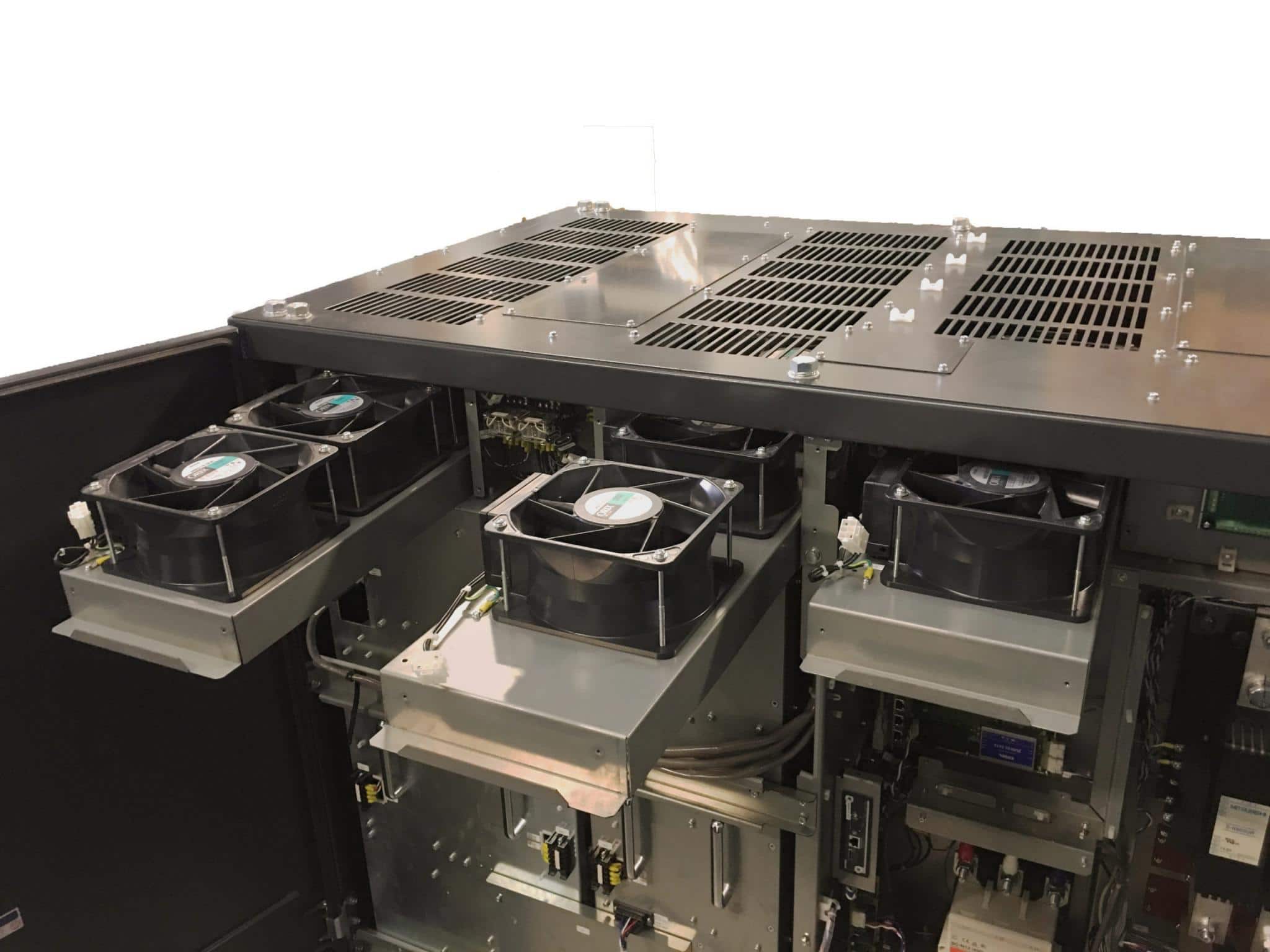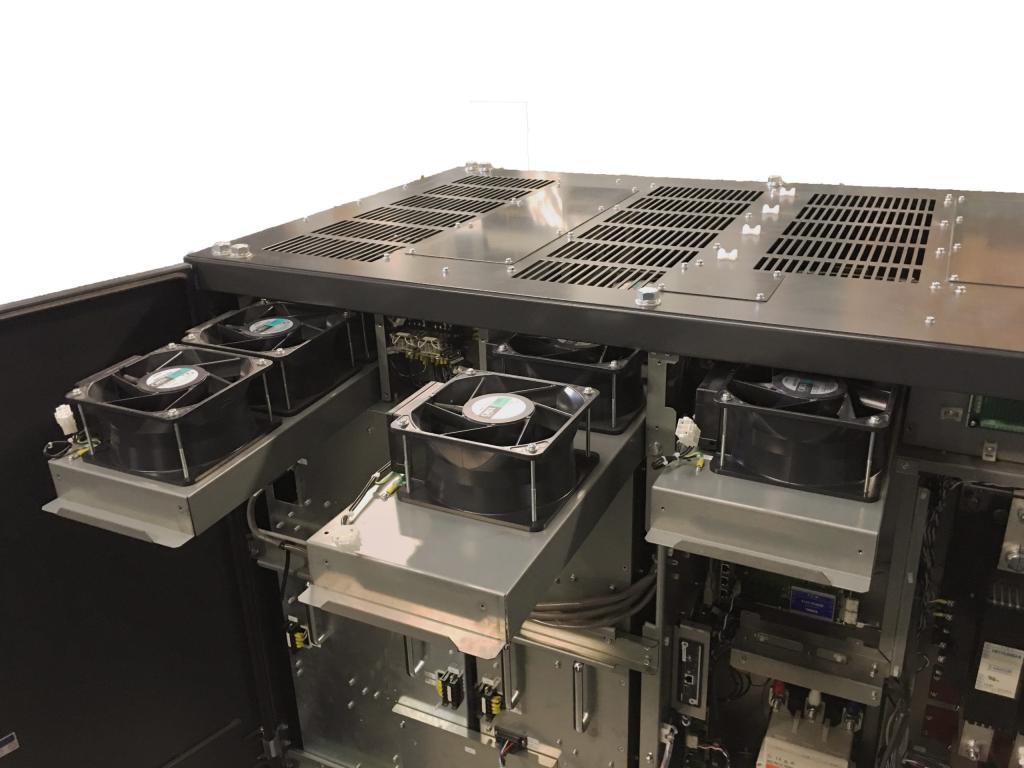 Every module has a redundant fan, and they are easy to remove from the front.
AT-NPC 3-Level Circuit (with RB-IGBT*)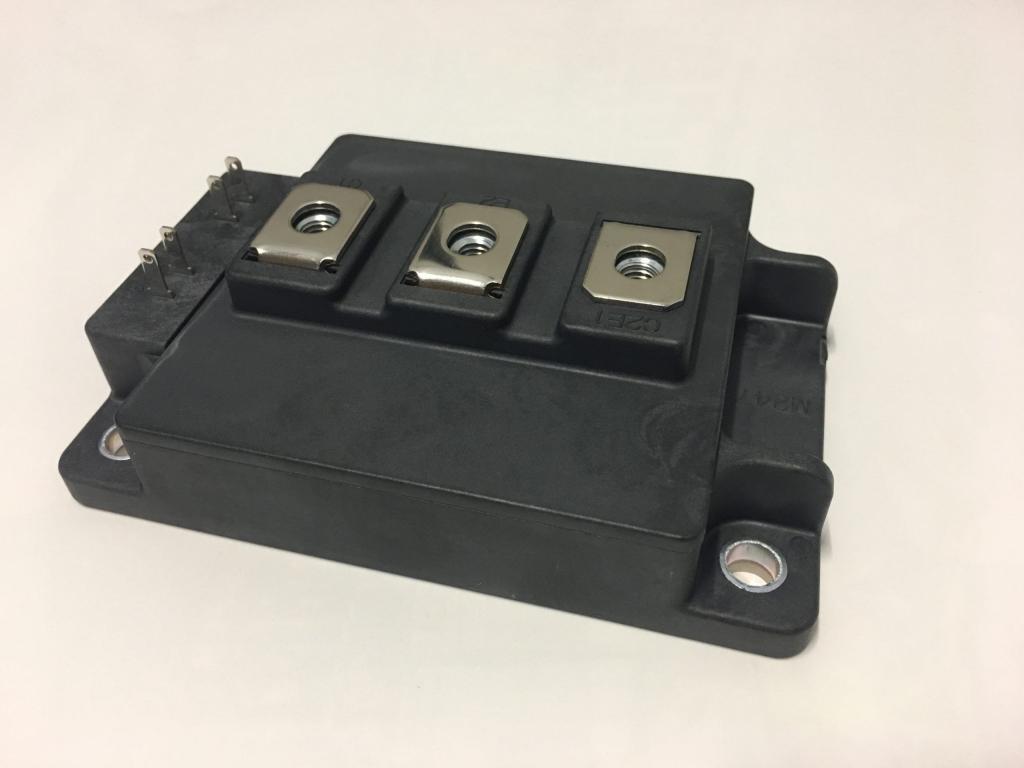 Fuji Electric's patented RB-IGBT reduces conductive losses and reactor losses in a 3-level (T-type) conversion circuit.
*Reverse Blocking IGBT
Three-Phase, Low-Voltage Power Capacitors on Input and Output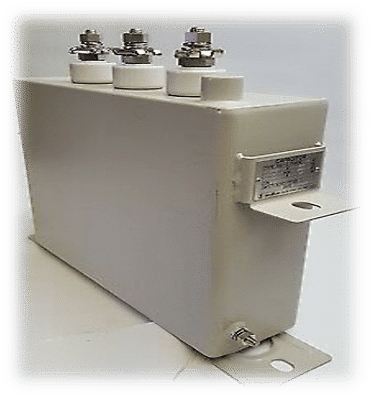 Internal protective device against rupturing

Metalized film capacitor, with vegetable oil filler

Stainless steel cap, Galvanized steel case

Compliant with UL 1778 4th Edition

Designed for the life of the UPS (15 years)
Redundant Power Supplies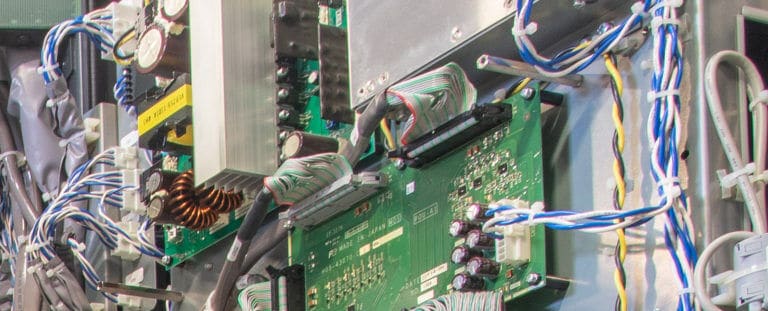 Power Supplies are redundant so there is no single point of failure in the control power circuit.
100% Front Access to All Components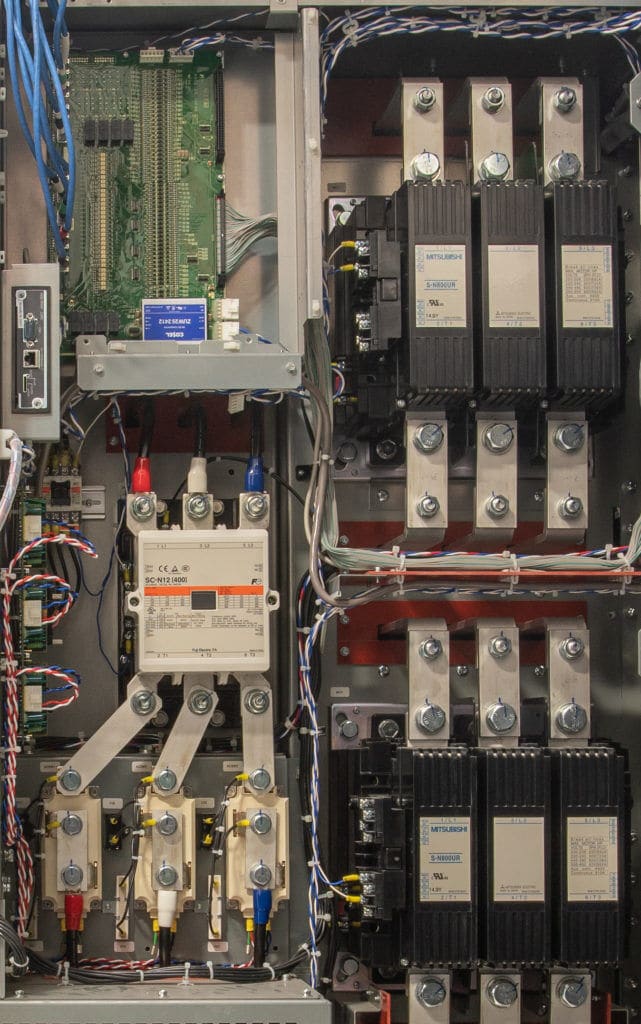 All components replaceable from the front of the UPS, to make it possible to mount the unit against a wall, or back-to-back.
Airflow for DC caps and IGBT Heatsinks Only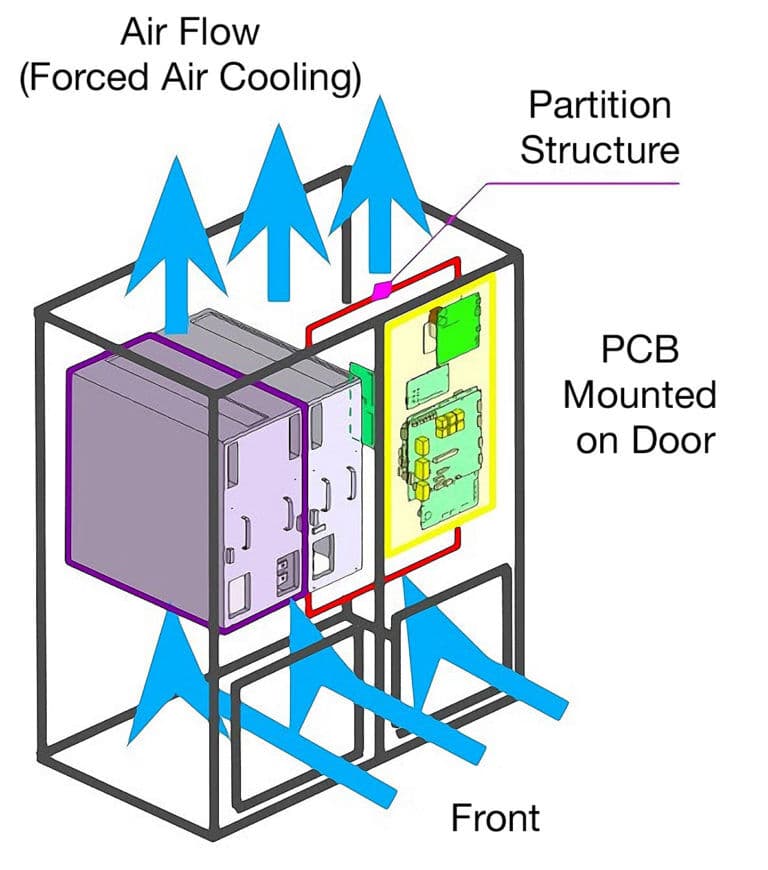 <h4>PCBs isolated from the airflow via a partition, guarding it from conductive and damaging particles in the air. All PCBs are conformal coated.</h4>