The UPS7400WX-T3U UPS Series utilizes expandable architecture to deliver any size unit from 225-1000kVA using 330 kVA modules, making it the ideal choice for data centers and other commercial applications.
Efficiency greater than 96% at loads as low as 25%
Handles loads from .7 leading PF to .7 lagging PF without de-rating
Outstanding voltage and frequency regulation (Voltage +/-1%; Frequency +/-0.01%)
100% unbalanced load capability
Voltage regulation for 100% load steps <3%, without utilizing batteries
Overload capacity 150% for 1 minute, 125% for 10 minutes
Fuji Electric's exclusive AT-NPC Topology using RB-IGBT Technology in both Rectifier and Inverter
Silicon Carbide (SiC) Diodes in Rectifier
IGBTs handle the added stress that those components endure for superior reliability
Intra-cabinet redundancy by installing redundant UPMs (up to N+3 @ 330 kVA)
Inter-module redundancy means MMS UPSs can run unbalanced, with a different number of UPMs online for the ultimate in system-design versatility
Redundant fans standard
Capacitors are designed for the life of the unit
Fully maintainable and repairable with only front access required
Comprehensive manageability via large color touch screen and at-a-glance status LEDs
Selectable High Efficiency (HE) Mode increases efficiency to as high as 99% under normal conditions
Three-Year warranty covers parts and labor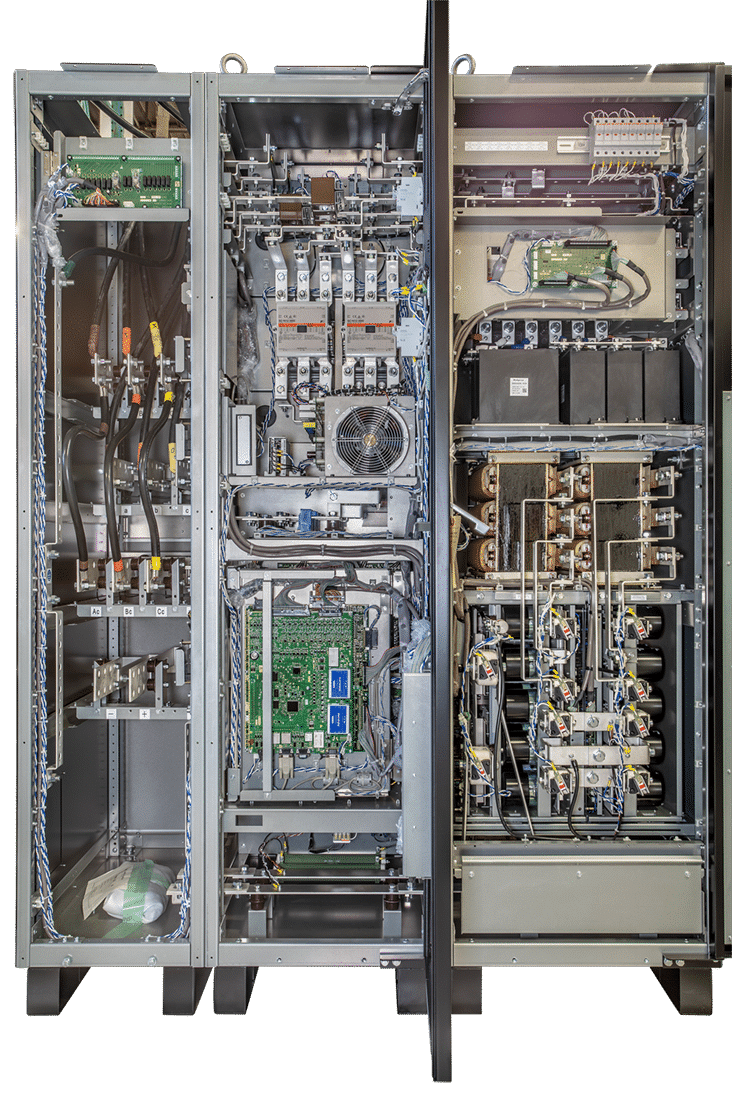 Fuji Electric's own Hybrid SiC-IGBT
Our SiC-IGBT provides more durability and efficiency without added cost.
AT-NPC 3-Level Circuit (with RB-IGBT*)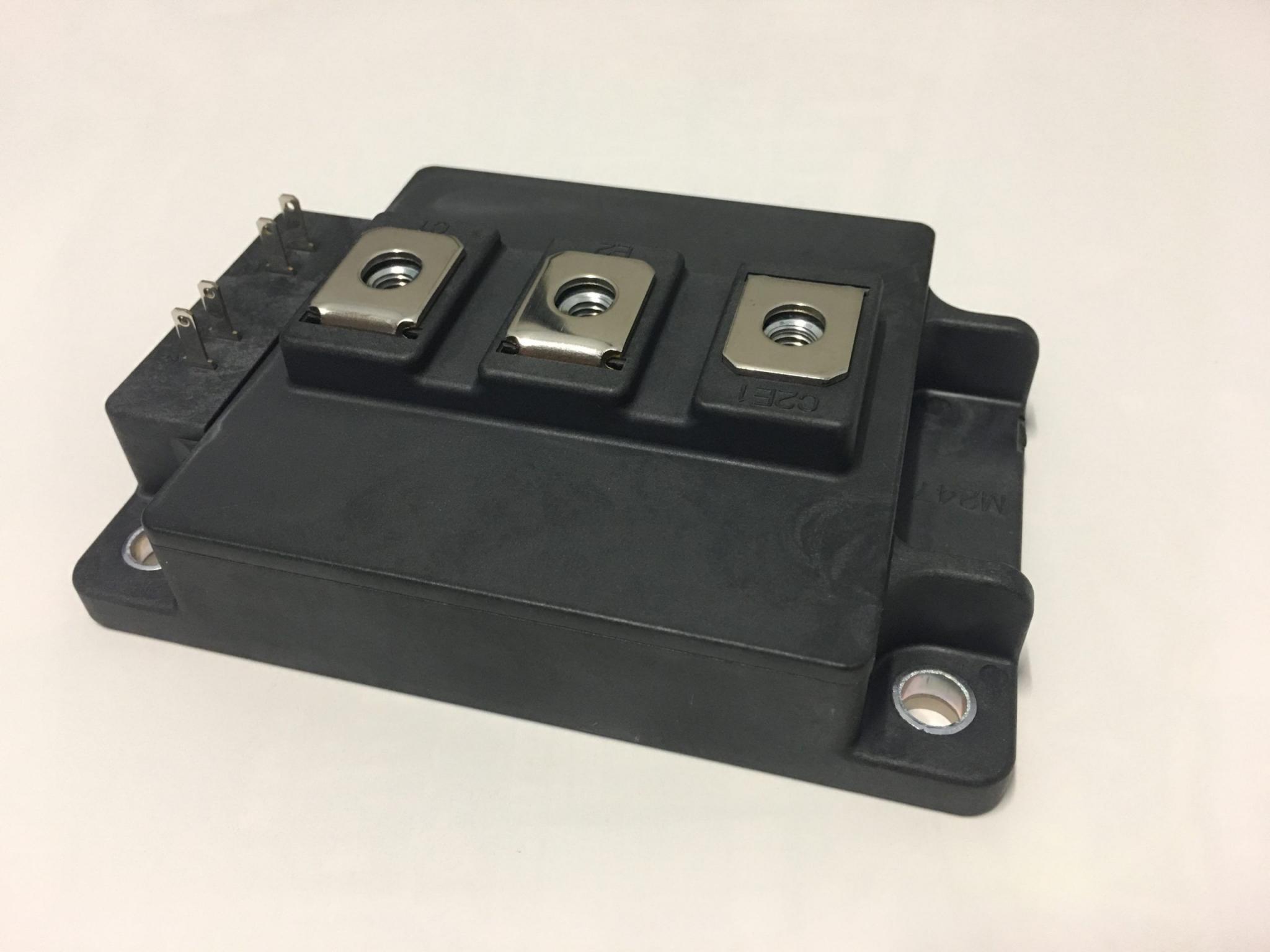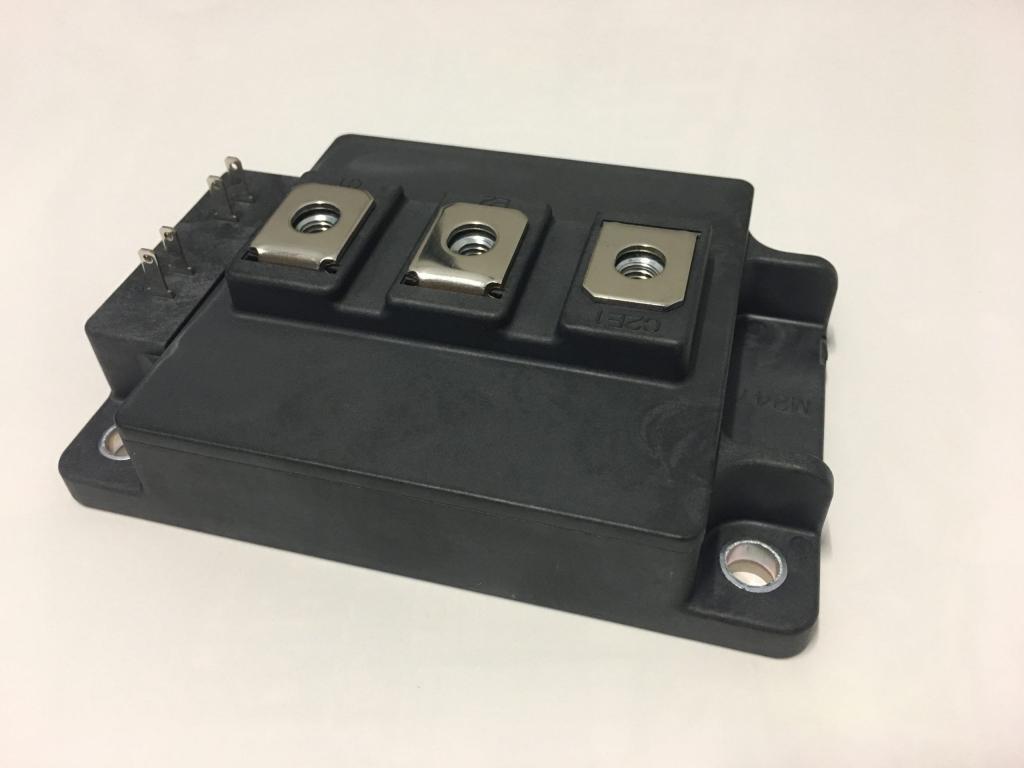 Fuji Electric's patented RB-IGBT reduces conductive losses and reactor losses in a 3-level (T-type) conversion circuit.
*Reverse Blocking IGBT
Redundant Fans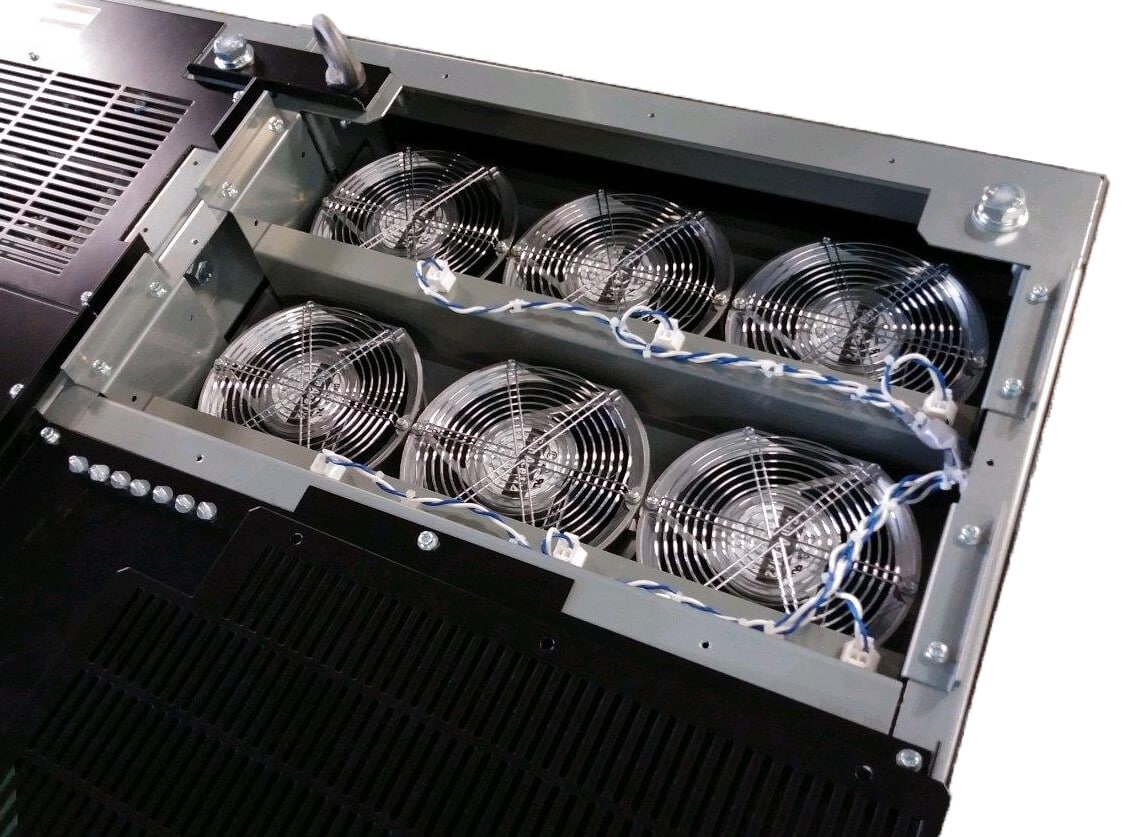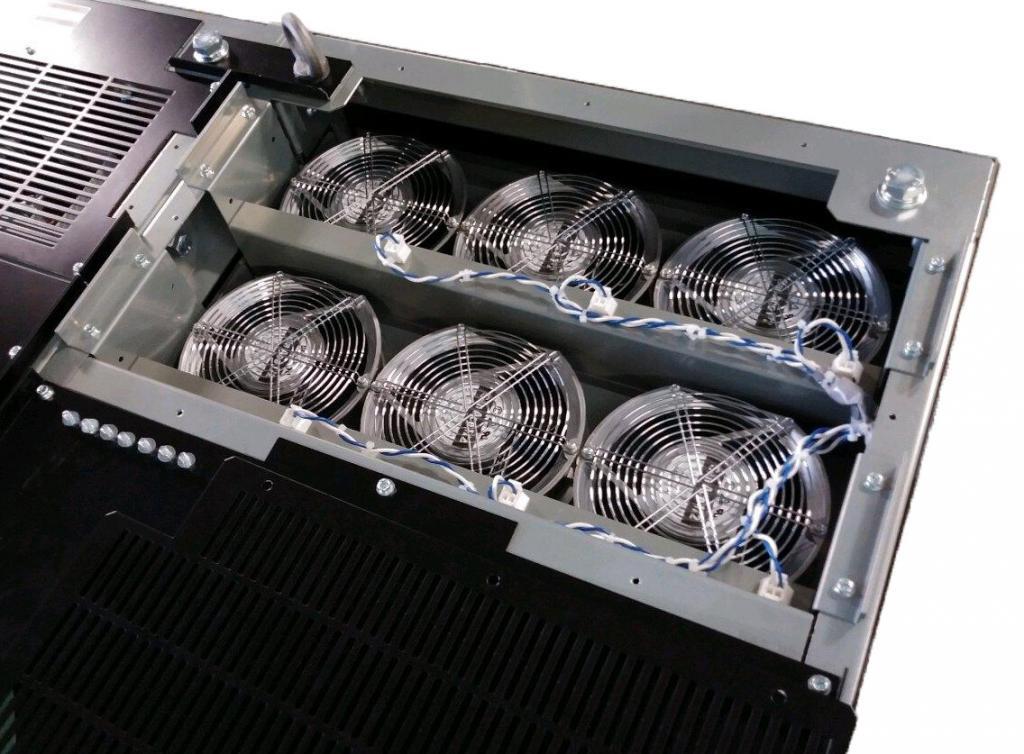 Truly redundant fans in UPM (UPS Power Module) so a fan failure does not send the UPS to bypass/
Single Phase, Low-Voltage Power Capacitors on Input and Output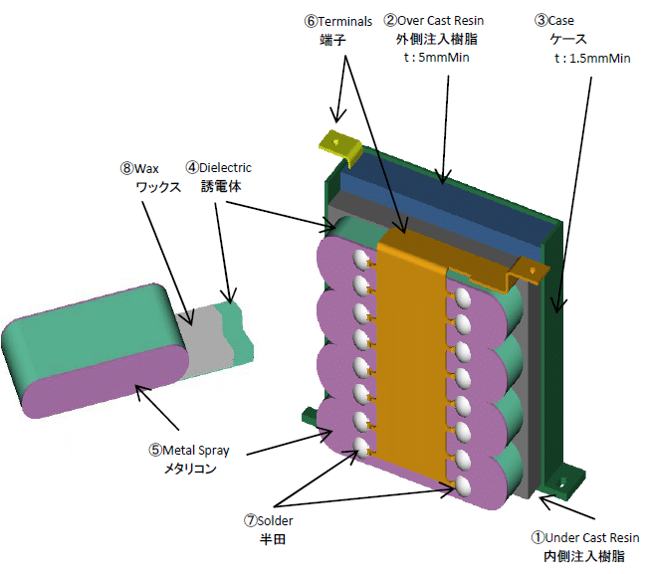 Internal protective device against rupturing

Metalized polypropylene film capacitor, encased in epoxy resin, plastic case

Lighter than 7000WX, equally durable

Designed for the life of the UPS (15 years)
High Efficiency Mode: Efficiency 99%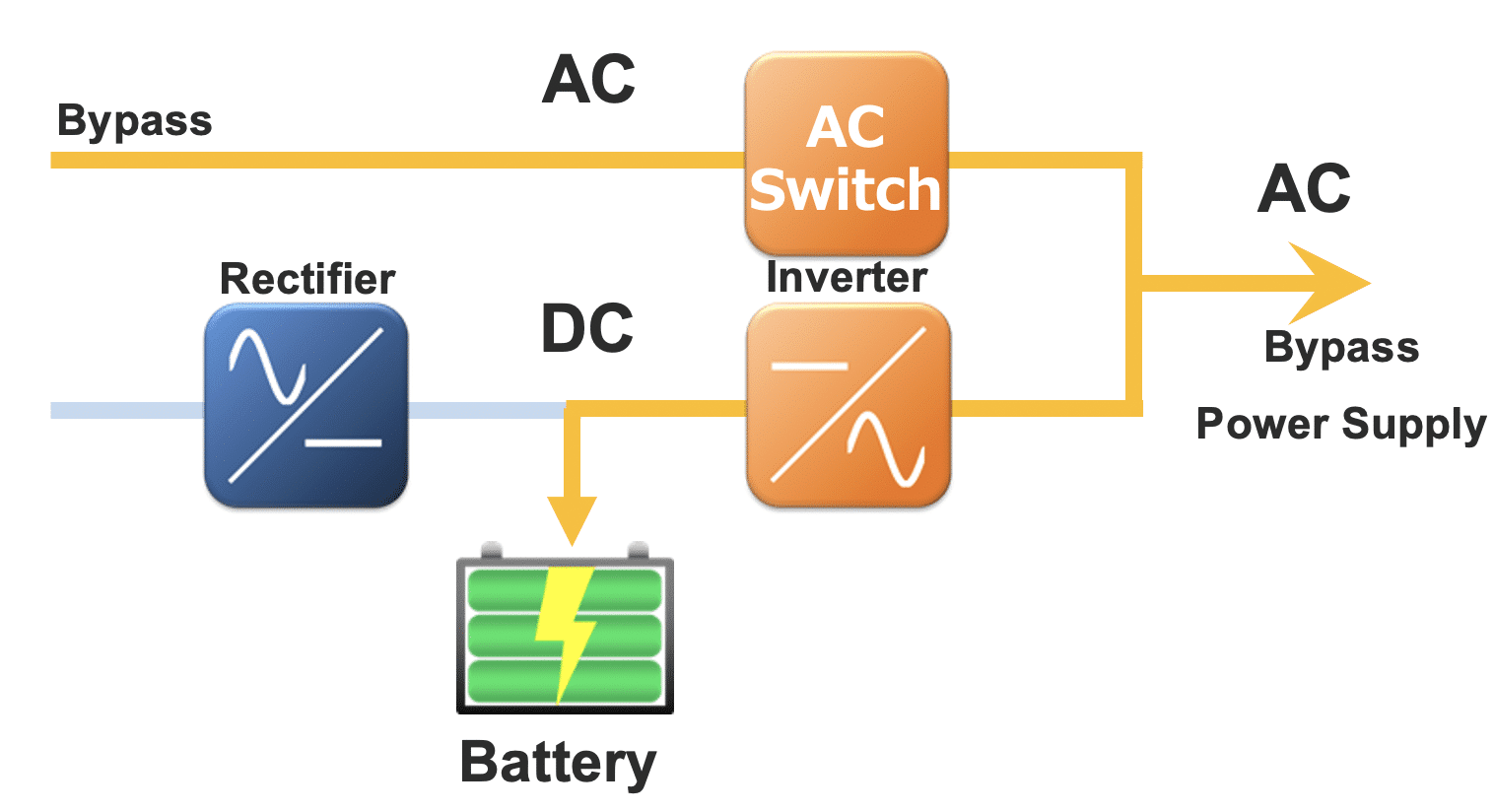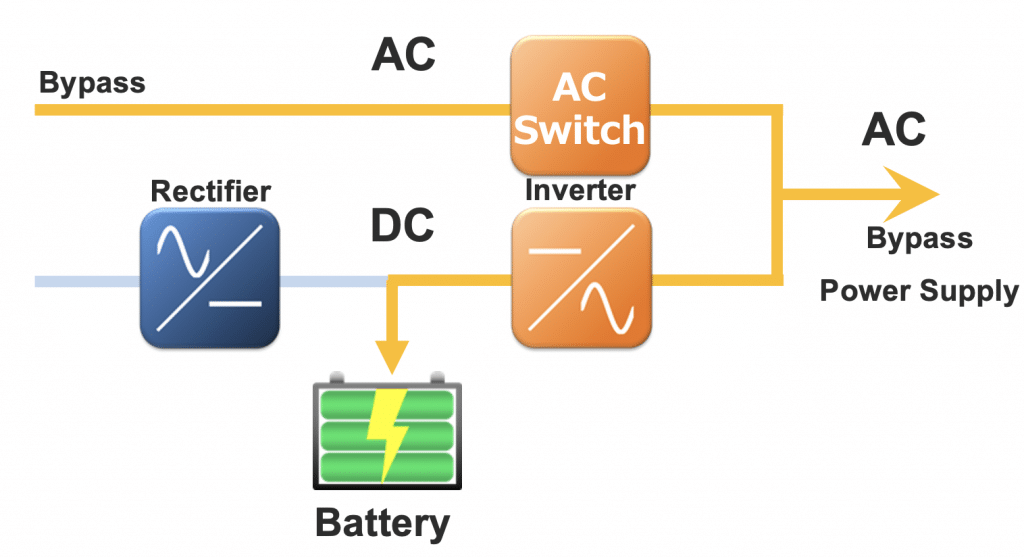 Utility power (bypass) feeds load without using rectifier, inverter

Power factor improvement is performed by active filter operation

Battery charging is performed from the inverter side

In case of utility outage or voltage fluctuation, unit switches to battery supply, transition not to exceed 2 ms
Selectable Module Structure According to Specifications

Extend up to 4 modules of 330kVA UPM (UPS power module)

Redundant use of UPM (N+1) improves UPS power supply reliability
Intra-Module Redundancy in Multi-Module System (MMS) Mode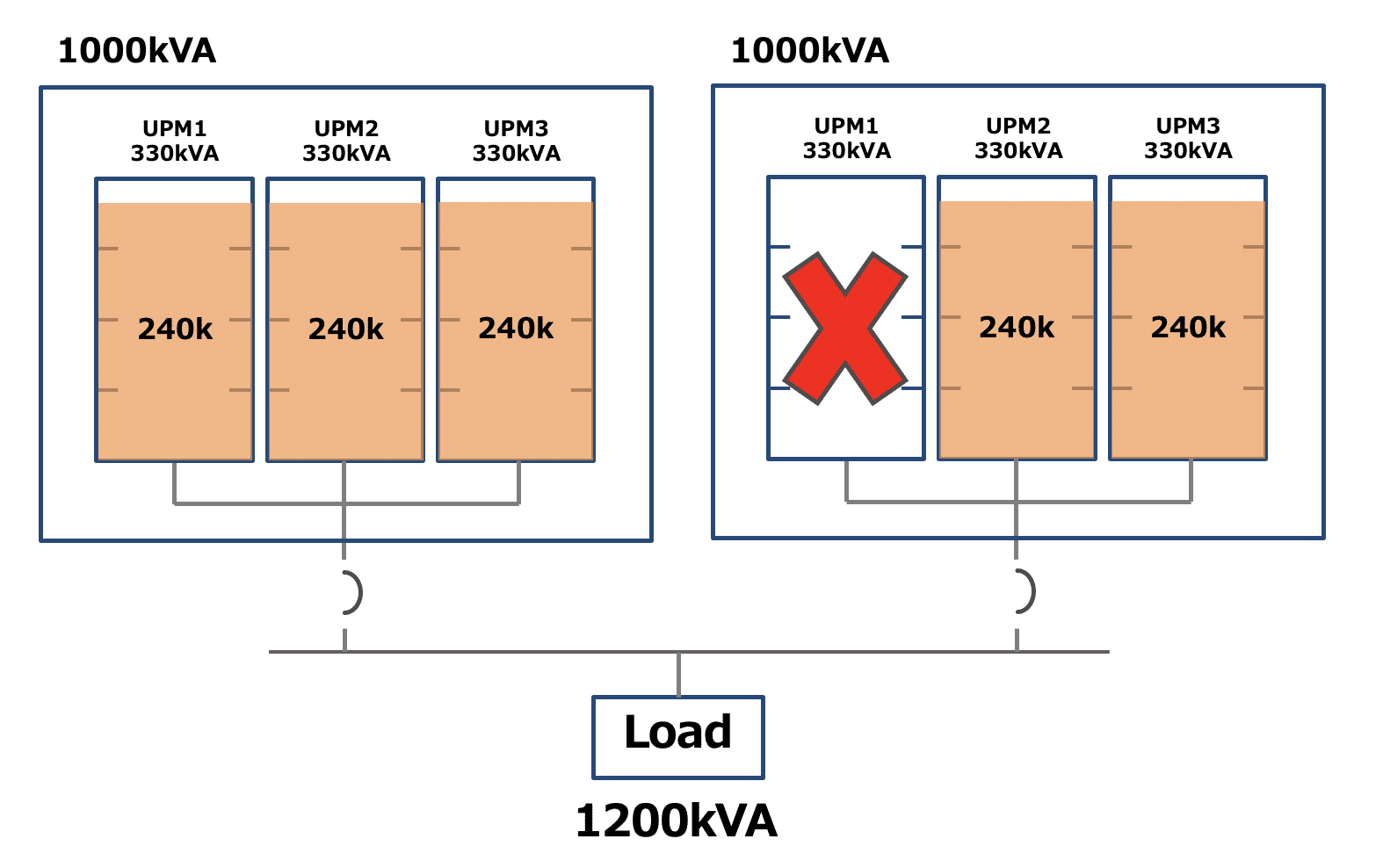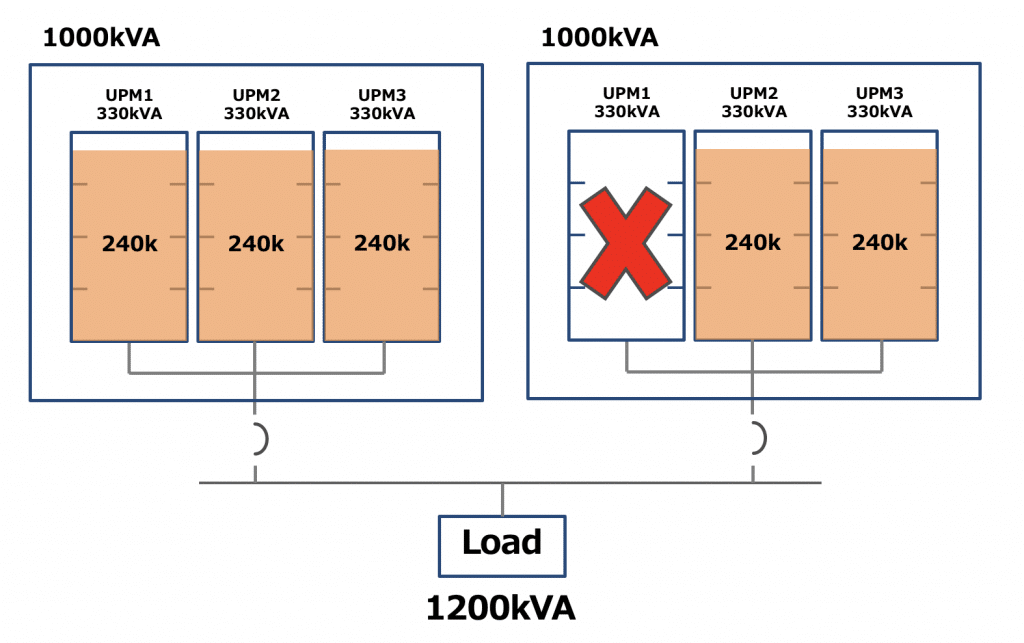 Inter-Module Redundancy means that the UPSs can run with an uneven number of UPMs online.
Keeps the system running in the event of failure or maintenance of one UPM

Increases redundancy, increases flexibility and design options
Hot-Swappable Parts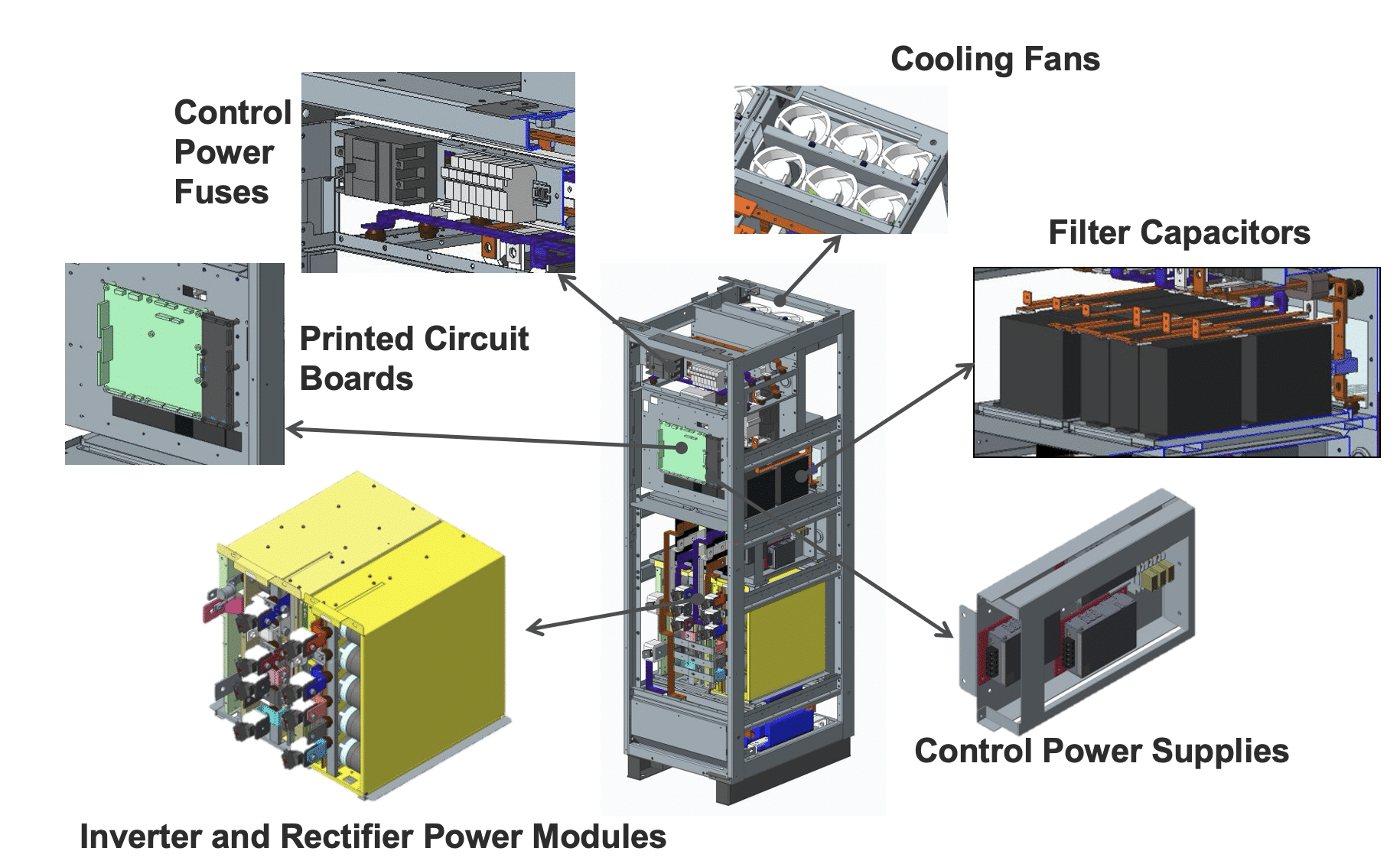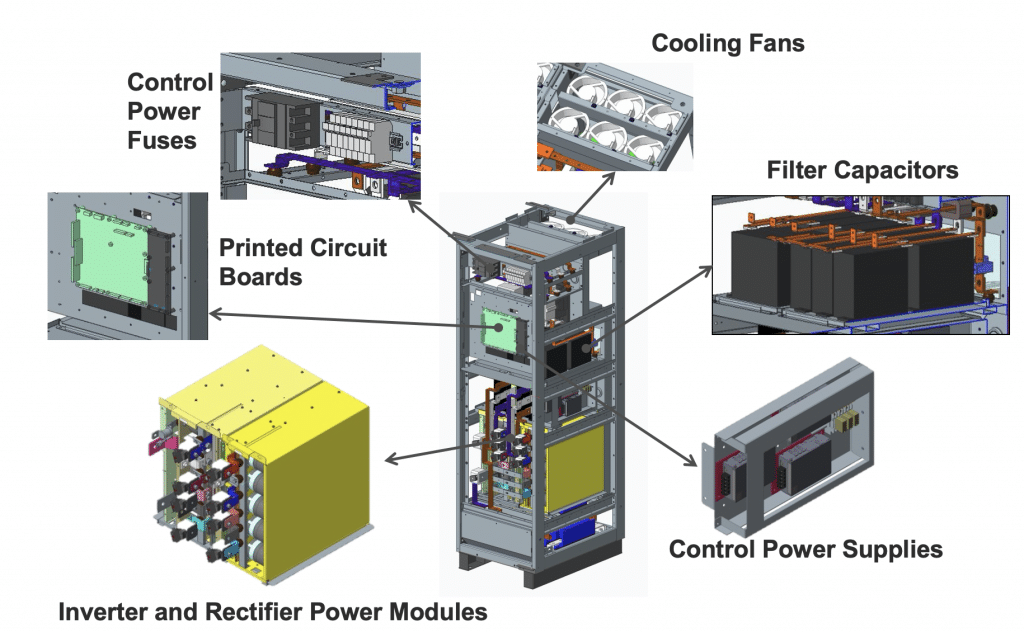 Serviceable parts can be replaced while the UPS is online with the load supported by the other UPMs