Fuji Electric provides solutions for original equipment manufacturers (OEMs) and general manufacturing plants, factories and mills to improve efficiency, reliability and limit consumption of power. Scroll down to learn how our products in AC Drives, HMI Displays, Semiconductors, Ring Compressors/Blowers, Instrumentation & Control and Distribution & Control  have been utilized for a variety of manufacturing plants.
Fuji Electric AC Variable Frequency Drives provide you with the ability to control, with appropriate feedback devices, speed, flow, pressure, and torque. Our products aid in providing you with the ability to control many of the variables in your process related to movement. Fuji Electric drives can operate from single phase to 3 phase up to 460VAC and can operate at an optimal speed throughout the application. This in turn can reduce overall power and energy consumption in order to minimize operating costs. Fuji Electric is one of the few major manufacturers utilizing our own power components internally, providing consistency and compatibility for future upgrades and reliability, with an industry leading 3-year warranty.
Features & Benefits:
Function block logic
Diversity in size
UPAC Programmable Software
NEMA 12 rating
Built-in braking transistor over 200hp
3-year warranty with 5 year extension
AC Drives for Power Plants
Fuji Electric has manufactured original human machine interface (HMI) units since 1988 and provided solutions to increase efficiency and quality improvement. From operation log function, recipe function, 8-way communication and JPEG display, our HMI units can be utilized for a multitude of functions within this market segment. These HMI displays allows customers the ability to interface via a cellphone network to troubleshoot, are compatible with other Fuji products and reduces wiring of hard operating devices. Our V9 MONITOUCH HMI displays can be installed on a range of machines to improve efficiency when manufacturing parts or products for major OEMs. Our user-friendly V-SFT software is easy to use and allows multiple data management. Also, our HMI X1 Series realizes the further visualization of production progress on the production line. The use of cloud computing helps you to analyze production and improves the production efficiency.
V9 & Technoshot  Features & Benefits:
Operation Log Function – Allows viewing of the operation procedures that cause defects and production settings based on the date and time manufactured
Recipe Function – Data can be read or written with ease; Recipe data can be stored in CSV files on a storage device connected to MONITOUCH
PLC 8-Way communication – Programs for connection and control are not required and number of units can be reduced
MES Function – Creating a separate program (Macro) on MONITOUCH allows notifications of replacement periods by tallying data in the database
Device Memory Map – Reduce the work hours required to create transfer programs. Improved operation responsiveness
New X1 Features & Benefits:
Cloud (MQTT) Compatible – Contributes to the visualization and improvement of the factory; various tools and frameworks of the cloud service can be used
OPC UA Server and Client – Enables data sharing between production sites and the host system, and facilitates the standardization of equipment
Security Function – Screen display and operation can be restricted according to the security level
Vector Graphics – Enable high quality and tailored screen creation as it allows the enlargement/reduction of parts while maintaining a clear image
Application Alignment – This function helps you to switch multiple application windows easily and improves operability
HMI Displays for Power Plants
Fuji Electric's semiconductors provide energy efficiency with our state-of-the-art IGBT technology creating more reliability for your application. Our IGBT modules and semiconductors offer 175 degrees C maximum continuous temperatures (Tjop). Our 7th generation IGBT technology provides faster switching and high reliability. There has been a strong demand for energy savings, miniaturization, space savings, and increased reliability in industrial equipment and devices. To meet this demand, Fuji Electric developed the 7th Generation "X Series" IGBT Module.
The 7th Generation IGBT Modules Achieves All Market Demands!

Size Reduction – Size Reduction of IGBT Modules was realized by the 7th Generation Chip & Package Technologies
Low Loss Energy – The Inverter Losses of the 7th Generation IGBT Modules were reduced by 10% compared to the 6th Generation
High Reliability – Continuous Operating Temperature was Expanded up to

175

o

C

 by Improvement of Chip Characteristics & Package Reliability
Fuji Electric's ring compressors and turbo blowers are trusted by major OEM systems for their pressure capabilities. Fuji Electric's provides a range of ring compressors and blowers to be used throughout the factory automation process. Our ring compressors range in pressures from 39in to 237in offering a variety of solutions based on your needs. Fuji Electric's ring compressors and blowers are manufactured in-house for quality assurance and provide long-lasting reliability with pressures reaching up to 10 psi.
Benefits of Fuji Electric Ring Compressors & Blowers Products:
Regenerative Blowers – Utilized for agitation of liquid tanks

VFZ Series – A single-stage ring compressors with a maximum pressure of 139 in. H2O, a maximum vacuum of 110 in. H2O and a maximum capacity of 570 SCFM
VFB Series – A single-stage ring compressor with a maximum pressure of 90 in. H2O, a maximum vacuum of 110 in. H2O and a maximum capacity of 757 SCFM
2VFB Series – Powered by direct drive TEFC motors ranging from 1.2HP to 11.5HP and operate on a wide range of voltages at 50 or 60 Hz
VFC Series – A single-stage regenerative blowers with a maximum pressure of 139 in. H2O, a maximum vacuum of 110 in. H2O and a maximum capacity of 570 SCFM
Ring Compressors & Blowers for Power Plants
Instrumentation & Control
Fuji Electric provides components factory instrumentation and control products for OEMs. With a limit up to 21,000 psi, our pressure transmitters are explosion proof and custom made in-house for quick turnaround and delivery. Our flow meters can measure the flow for liquid, gas and other types of mixtures. Our factory Instrumentation & Control products are popularly used in this segment due to strengthen efficiency and reliability.
Benefits of Fuji Electric Factory Instrumentation Products:
Pressure Transmitters – Utilized for pressure & flow measurements with a wide range of models for gauge or differential pressure, and flow with competitive low cost options
Flow Meters for Fluid – Made use for energy conservation and leak detection; ideal for flow surveys, verifications, and energy/BTU measurements
Flow Meters for Air – Highly efficient due to zero pressure loss, the meter also includes forward/reverse measurement capability and a wide range of diameters
Flow Meters for Steam – Contribute to "visualization" of steam flow and works in combination with EMS to optimize energy saving and achieve energy savings
Temperature Controllers – Utilized for HVAC control and machine control
Instrumentation & Control for Power Plants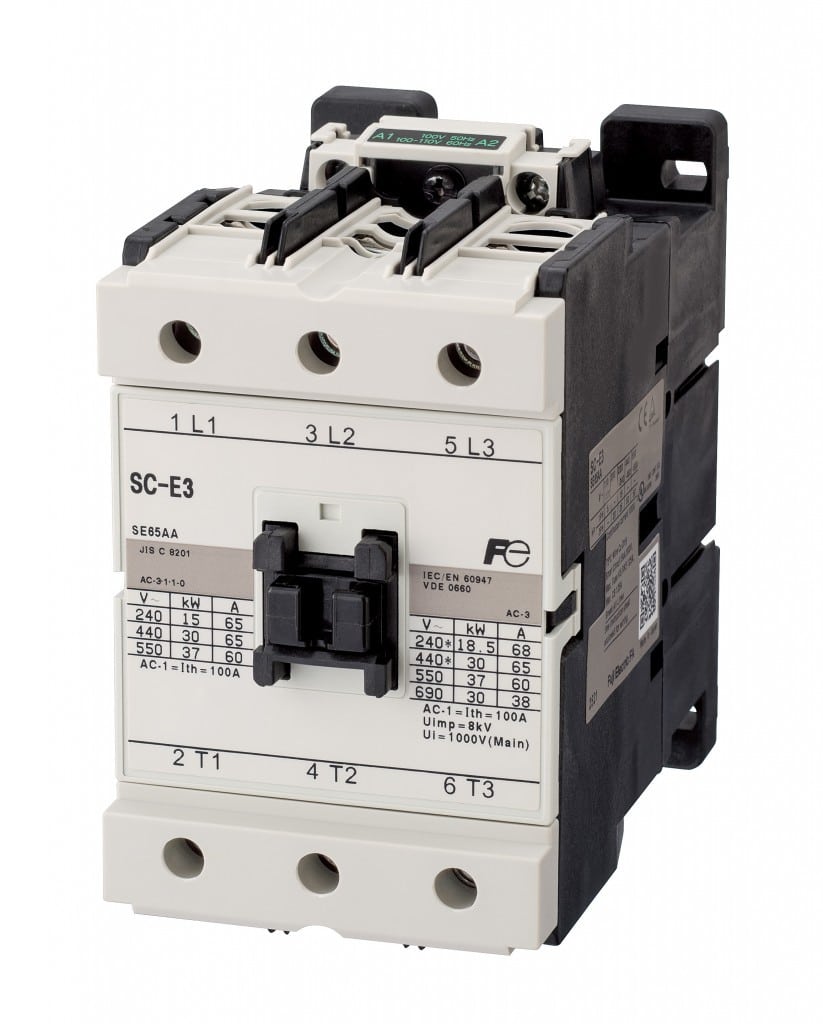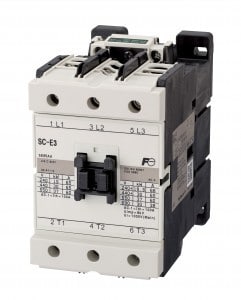 Fuji Electric provides high-performance power distribution & control devices, such as: Contactors, Overload Relays, Molded Case Circuit Breakers, Earth Leakage Circuit Breakers, Pushbuttons & Pilot lights. We maintain strict quality guidelines, which means that our components will last longer in the equipment they are used in. This leads to lower total cost of ownership for OEMs and less maintenance and repair on Fuji Electric for contactors, circuit breakers, and control switches.