The upstream segment includes searching for potential underground or underwater crude oil and natural gas fields. Then in due course, drilling and operating the wells that recover and bring the crude oil or natural gas to the surface. The midstream industry processes, stores, markets and transports commodities such as crude oil, natural gas, natural gas liquids (NGLs, mainly ethane, propane and butane) and Sulphur. Scroll down to view all the Fuji Electric products trusted in the Upstream and Midstream performance: AC Drives, HMI Units and Instrumentation & Control products.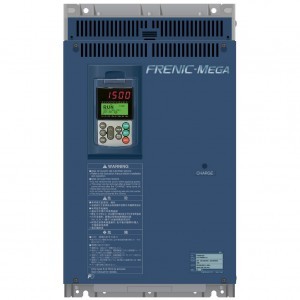 Fuji Electric's AC Drives provides energy saving benefits for the midstream segment in the Oil & Gas industry from the recovery to injection portions. Our solutions include UL rated single phase input acceptability, a selection from fractional HP to 1000HP, and much more. Each of our units operate at 100% full power at 50°C and capable of NEMA 3R with external heat sink capabilities for a range of applications. Fuji Electric is one of the few major manufacturers utilizing our own power components internally, providing consistency and compatibility for future upgrades and reliability, and an industry leading 3-year warranty. 
Fuji Electric is one of the original manufacturers of human machine interfaces (HMI) from Japan since 1988, providing quality and reputable products worldwide. Our HMI units can be used for the upstream segment in the oil and gas industry for testing equipment, 8-way communication and operation log functionality. These devices can simplify wiring, minimize complex programming, and allow multiple data management and monitoring for single or multiple devices/factory. Our equipment can communicate multiple industrial communication protocol, while providing single point of monitoring and control, and can interface with the internet to troubleshoot. 
Instrumentation & Control
Fuji Electric plays an important role in the midstream segment with our instrumentation products for the Oil & Gas industry. We manufacture flow meters and pressure transmitters with a limit over 21,000 psi for drilling, as well as differential pressure transmitters for high pressure applications. Our flow meters can measure the flow for liquid, gas and other types of mixtures. Fuji Electric's differential pressure measurements can be used to measure the tank level for closed tanks and a gauge pressure measurement for open tanks. With a limit up to 21,000 psi, our pressure transmitters are explosion proof and custom made in-house for quick turnaround and delivery. 
Benefits of Fuji Electric Instrumentation Products:
Differential Pressure Transmitters – For flow of liquids/gases and multi-phase flow measurement; provides exceptional performance in critical flow measurement situations
Flow Meters for Fluid – Made use for energy conservation and leak detection; ideal for flow surveys, verifications, and energy/BTU measurements
Flow Meters for Steam – Contribute to "visualization" of steam flow and works in combination with EMS to optimize energy saving and achieve energy savings
Instrumentation & Control for Upstream & Midstream