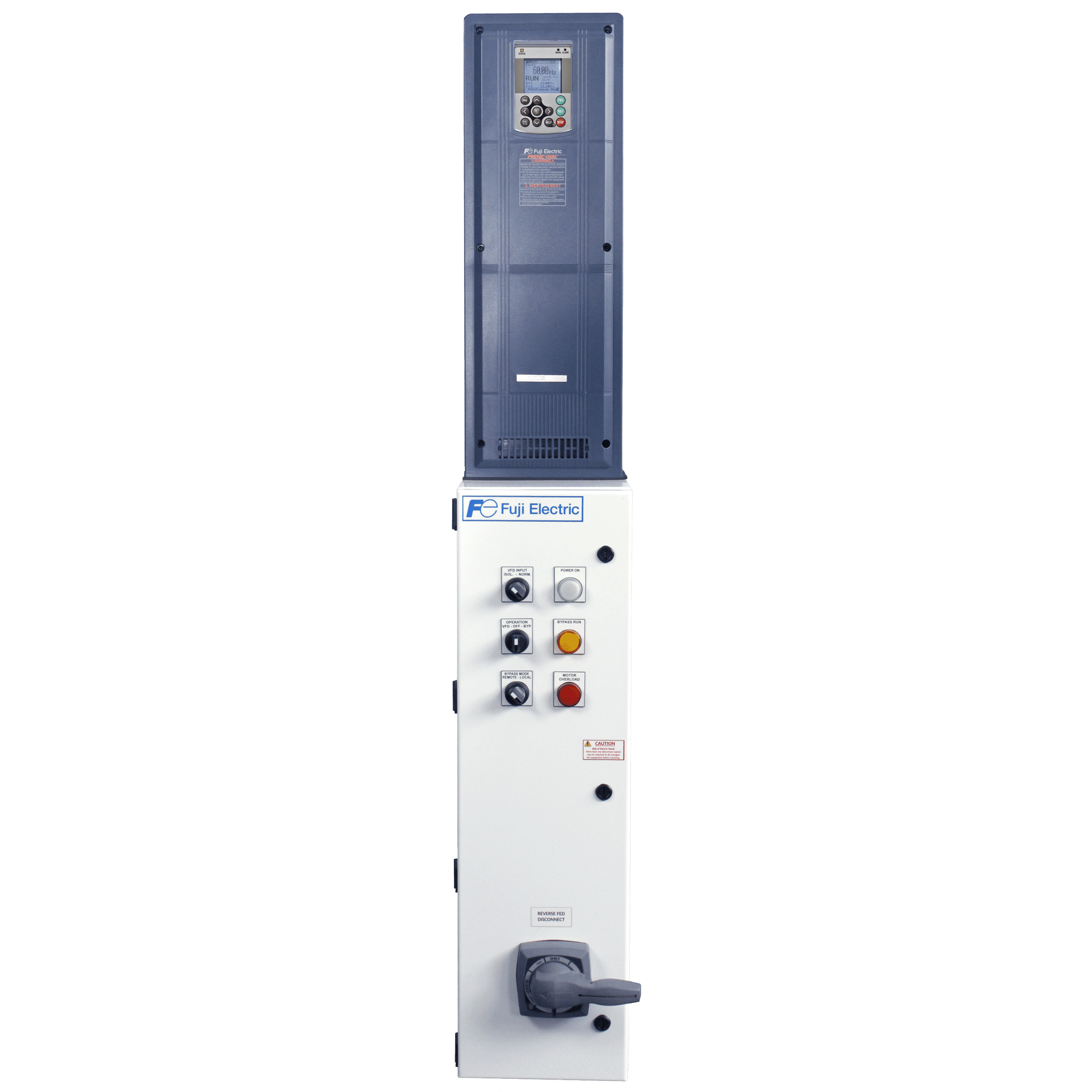 FRENIC-HPAQ series packaged drives are built upon Fuji Electric's powerful FRENIC-HVAC series drives. This includes additional pump specific functionality within the drive. Our drives provide a robust pre-engineered packaged drive solutions for variable torque pump and fan applications.
Important Notice: The FRENIC-HPAQ will be discontinued as of May 1st, 2023. Orders will be accepted for 60 days from May 1st, 2023. The remainder of FRENIC-HPAQ product warranty terms are still valid and will be honored. Thank you for your cooperation!
HPAQ-Combo
HVAC Feature Set
Input Non Fusible Disc.
HPAQ Bypass
HVAC Feature Set
Input Disconnect
4 Contactor Bypass allows VFD Isolation
HPAQ-Combo
3Ph 208/230 1 – 25HP
3Ph 460 1 – 50 HP
3Ph 575 1 – 50 HP
HPAQ Bypass
3Ph 208/230 1 – 60HP
3Ph 460 1 – 200 HP
3Ph 575 1 – 50 HP
HPAQ-Combo
Input Circuit Breaker
100Ka Interrupting Capacity
NEMA 12 Ventilated Enclosure
HPAQ Bypass
100Ka Interrupting Capacity
NEMA 12 Ventilated Enclosure