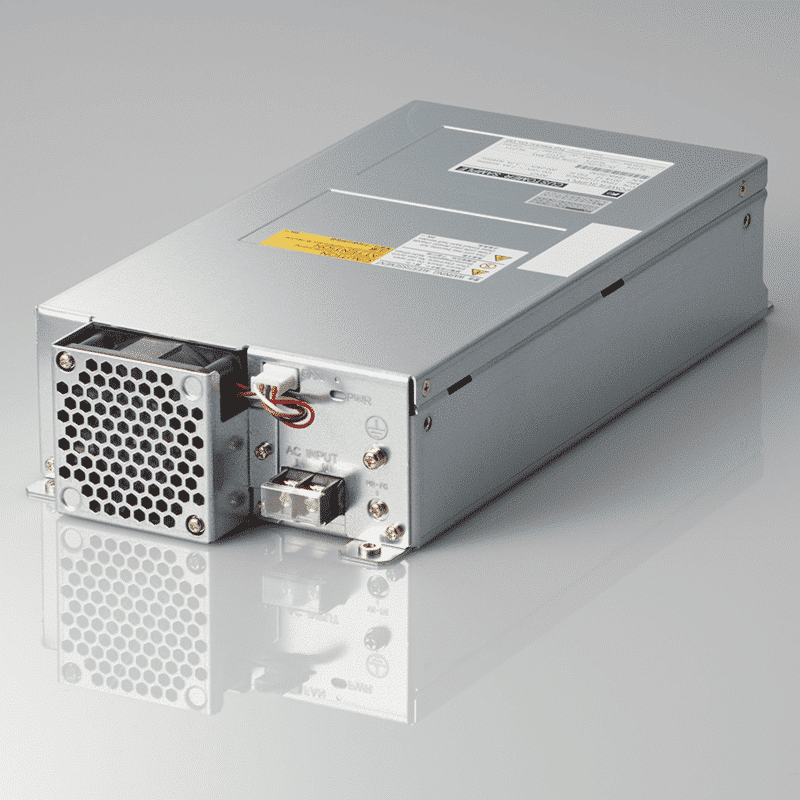 This hot-swap, redundant design is available in two AC input versions and one DC input versions. The AC inputs options are 100-240VAC and 200-240VAC. The DC input version is 48V. Four outputs are 5V/44A, 12V/46A, 3.3V/64V, (-)12V/0.1A and a 5V/1.5A standby. All chassis sizes are 3.26" x 7.67" x 16.41".
Cost & Space saving: 25% reduction of the product cost, 20 % reduction of the size,
4% reduction of the electricity loss.
Compliant with IEC's Over Voltage Category III.
Multi DC Output by combination of output block boards.
Added battery backup to AC/DC PSU.
Hardware
Combination
Usage
Std. Main Unit (600W)
Output 24V x 3
Output 12 x 1
Robot Controller
Machinery
Output Board (12V, 24V)
Output 24V x 3
Semiconductor Equipment
Backup Circuit Board