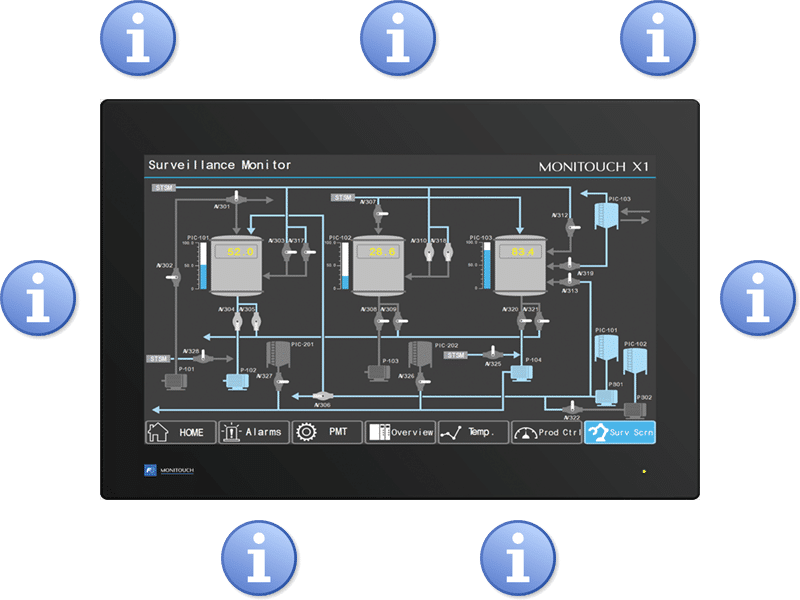 IoT Connectivity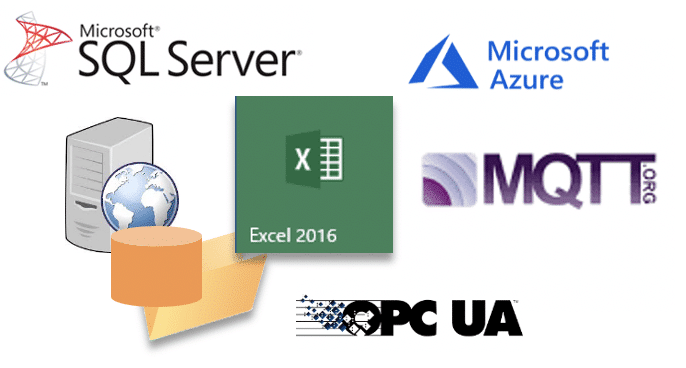 The X1 series is equipped with OPC UA server and client, so data can be collected by connecting to both offices and production sites. Even if devices at the production site are incompatible with OPC UA, the X1 series can fulfil the role of a gateway to OPC UA in order to transfer data to OPC UA clients in the host system. OPC UA enables data sharing between production sites and the host system, and facilitates the standardization of equipment.
Operation data, production data, status data, etc. are sent to the cloud system via MQTT for collection and storage. It contributes to the visualization and improvement of the factory. Since the system is linked with the Microsoft Azure platform, various tools and frameworks of the cloud service can be used.
Linkage with Microsoft services via Azure IoT Hub is possible!
• Visualization
• Progress management
• Diagnosis / Analysis
• Prediction / Status detection
• Cause analysis
• KPI management
• AI / Machine learning
Utilization of User Applications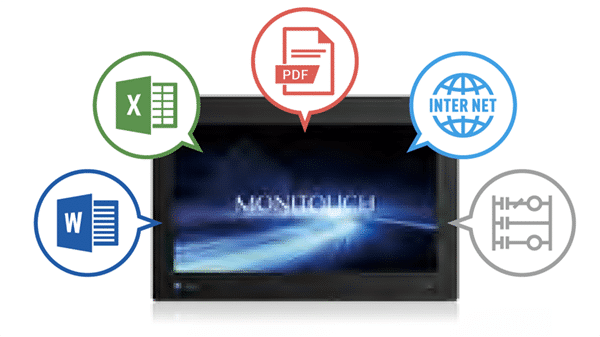 Windows applications can be freely operated at production sites. Once engineering tools of production machines are installed on the X1 series, it is possible to edit and monitor the program through the X1 series without bringing a PC to the production site. In addition, it is possible to reduce maintenance tasks and the space required for PCs at the production site by integrating PCs with the X1 series. The X1 series with Windows applications improve versatility and expandability, as well as functioning of HMIs.
Standardized Web Browser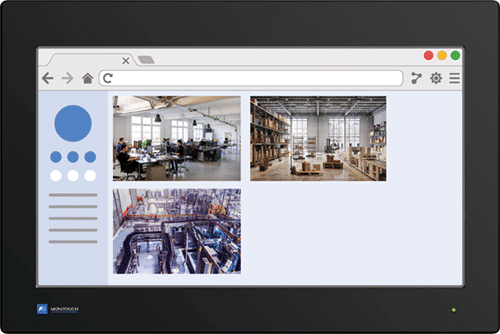 Since the X1 series is equipped with a web browser as standard, it is possible to use the browser function in applications and IT systems. When combined with a monitoring system or network cameras, it is possible to monitor different machines on the network, and to check each status easily.
Visibility and User-friendliness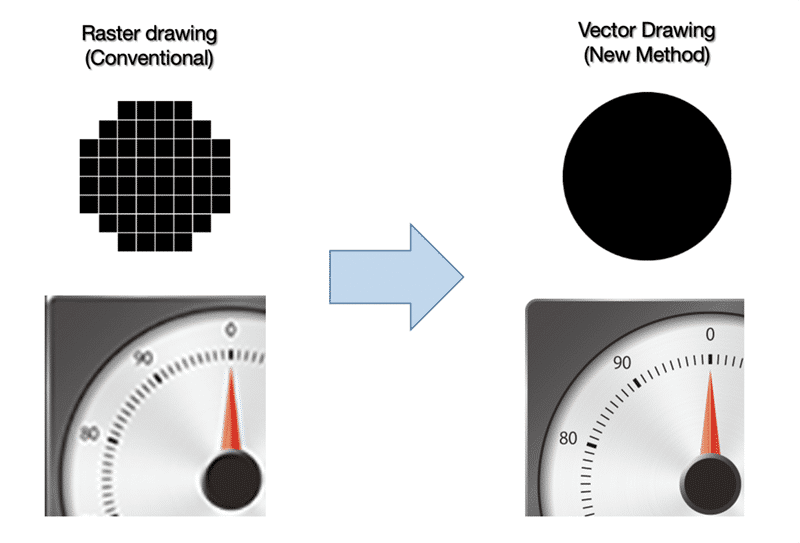 A high speed CPU, high resolution LCD and PCAP touchscreen improve visibility and operability.
A vectorized rendering engine allows for high quality scaling. Beautiful high quality screens can be created regardless of the display resolution.
Inheritance of V-series Screen Assets

Screen assets created for the V-series can be converted for use in the X1 series. The configuration software V-SFT Ver.6 can be used as well. MONITOUCH's highly-developed communication drivers can be used for connection with various equipment without programming.
Linkage with Smart Devices (Under Development)
By linking with X1 via Bluetooth or Wi-Fi, operation assist is possible from smartphones. For example:
• Input support function - Key board entry, mouse operation and dial input, etc.
• Authentication (security) - Only people who have a pre registered device can unlock. Both manual and automatic methods are available
• Auto remote connection - Connection made up automatically to the remote accessible VNC when a pre-registered device owner approaches the X1.
Application Example: Workpiece Conveyor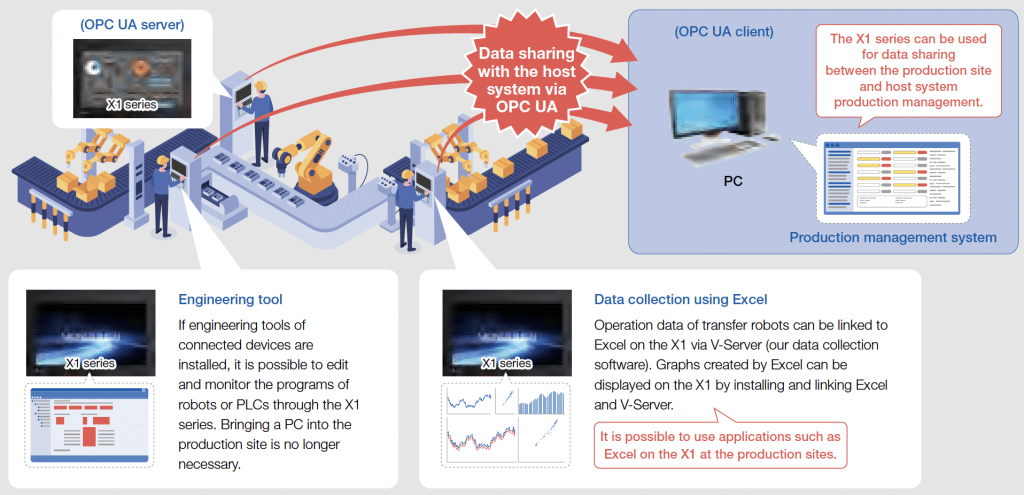 The X1 series collects data from multiple machines at production sites and shares it with the host system via OPC UA. This helps to improve productivity and product quality, and it facilitates the standardization of equipment. Adoption of the X1 series for devices equipped with industrial robots adds further value to the robots that contribute to factory automation.