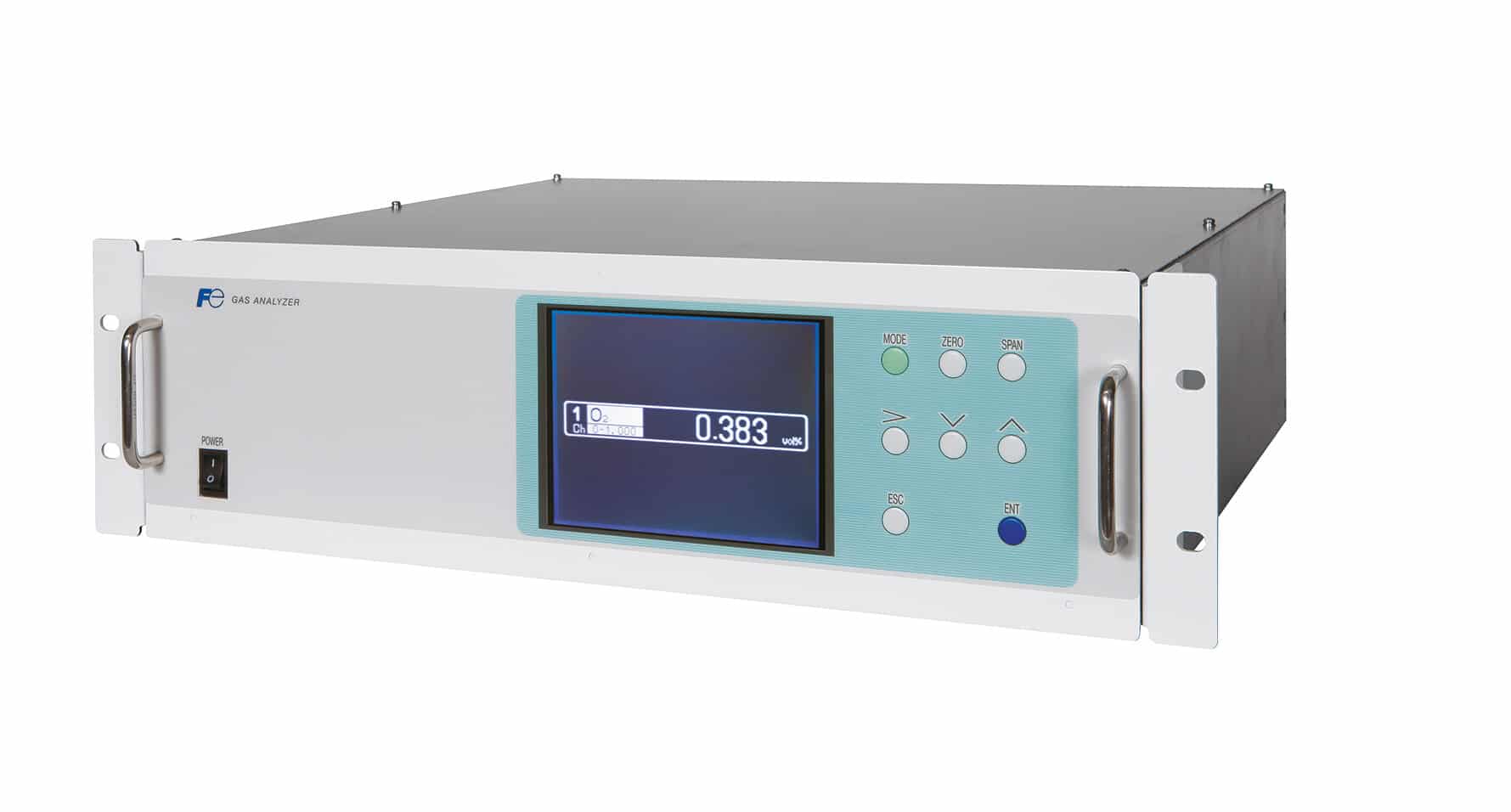 Paramagnetic Gas Analyzer
Fast response unaffected by combustible gas.
Combustion control in industrial furnaces and incinerators.
Fast response within 2 seconds. Tolerant to interference.
When the sample gas is placed in a magnetic field, oxygen molecules will be attracted. This gives rise to a pressure, which is detected by a mass flow sensor.

Fast response within 2 seconds
Tolerant to interference from other gas (H2, CO2, etc.)
 Suppressed ranges available (e.g. 21–100%O2)
No moving parts – low maintenance
Automatic calibration, communication (option)