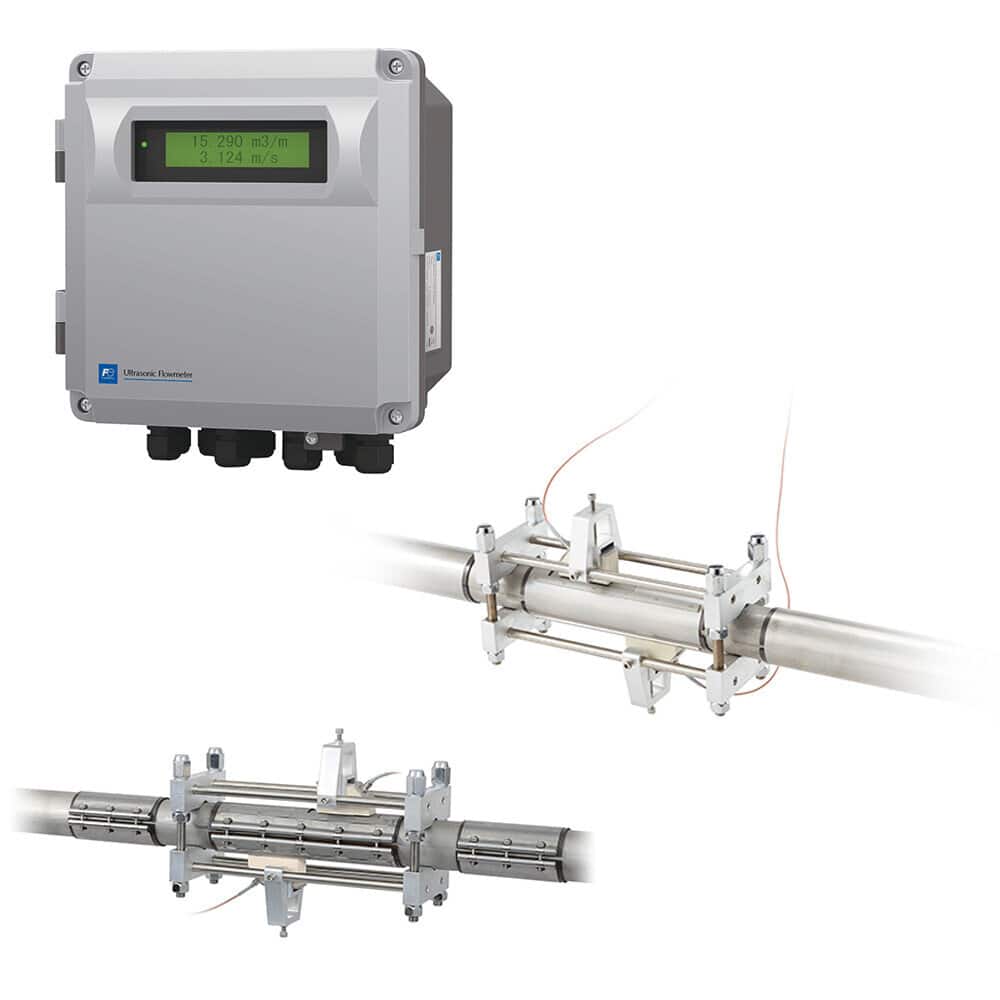 Introducing the world's first clamp-on type saturated steam flow measurements. Our flow meters contribute to "visualization" of steam flow and works in combination with EMS to optimize energy saving and achieve energy savings. Fuji Electric's Flow Meters for Steam are installable without turning off steam line (no piping work required), effective use of steam energy without pressure loss, and reduce maintenance costs due to no moving parts.
District heating
Metal industry
Pulp and paper industry
Heat exchangers
Food and pharmaceutical  (autoclaving, cleaning and sterilization process)
Boilers ancillaries (combustion air preheaters)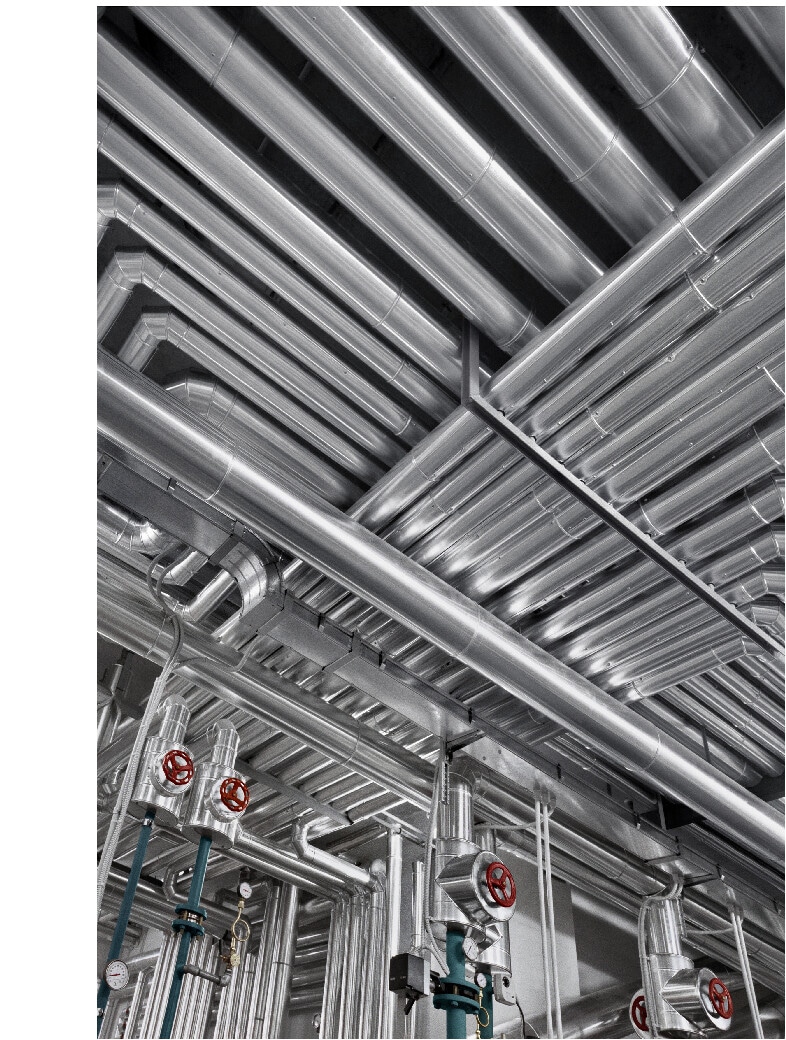 Easy, quick, economical and secure installation
Reliability and precision measurements
Maximum flexibility and wide range applications
Early detection of steam leaks
Process monitoring and corrective actions
Low maintenance and use
Designed to last in harsh industrial environments
Steam flow rate can be measured in the 0 to 50 m/s range, and high-precision measurement at ±3.0% of rate (10 to 30 m/s) is possible.
Measurement possible from low pressure (low temperature)
Steam flow rate can be measured from a low pressure of 0.1 MPa (G) (temperature: 120°C).
No pressure loss,due to mounting externally on pipes.
The flowmeter is equipped with a high-performance CPU, offering high-speed response of 0.2 seconds.
Mass flow rate conversion
Mass flow output is possible by conversion with volume flow and devsity input. Density can be adjusted by pressure and temperature input.
Various communication functions
The flowmeter is equipped with communication functions such as RS-485 (Modbus specification) and Ethernet (under development), which is capable of carrying out self-diagnosis as an IoT terminal device, and features a remote diagnosis function.
The following languages are supported for display:
Japanese (Katakana)
English
German
French
Spanish.