ATEX In-Situ Zirconia Oxygen Analyzers
Optimization of combustion efficiency and compliance with environmental standards. Ideal for combustion control in boilers, incinerators, and furnaces. Lowering CO₂, SOx, and NOx emissions while saving energy. This oxygen analyzer is used to continuously measure oxygen concentration in the combustion exhaust gas of industrial boilers or furnaces. This is ideally suited for combustion management and control, such as garbage incinerators and smallest to largest sized boilers. Our products are combustion controllers which achieve significant energy-saving effect.
The analyzer makes use of the property of zirconium oxide that conducts oxygen ion when heated.
The analyzer can obtain O₂ concentration by sensing the electromotive force generated by the difference of O₂ concentration between air and the sample gas.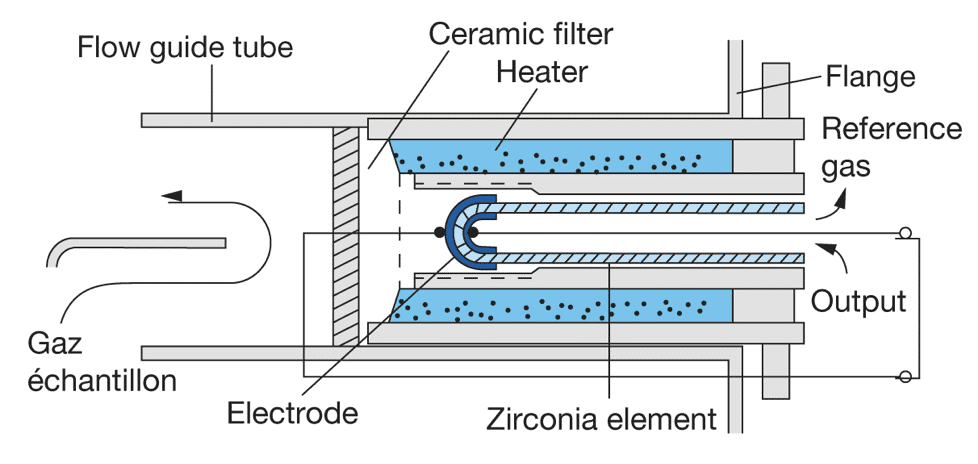 Steel
Energy
Petroleum
Petrochemicals
Ceramics
Paper and pulp
Food
Textile industries

Garbage incinerators
Smallest to largest boilers
Combustion controllers
New Hart Protocole
Reduction of excess combustion air
Economy by increasing combustion efficiency
Longevity of the combustion plant
Easily replaceable zirconia element
High safety level
The converter cuts off the power supply for the detector when detecting a burnout of thermocouple.
The converter also cuts off the power supply at emergency, in response to an external contact input.
The key lock function prevents operational errors.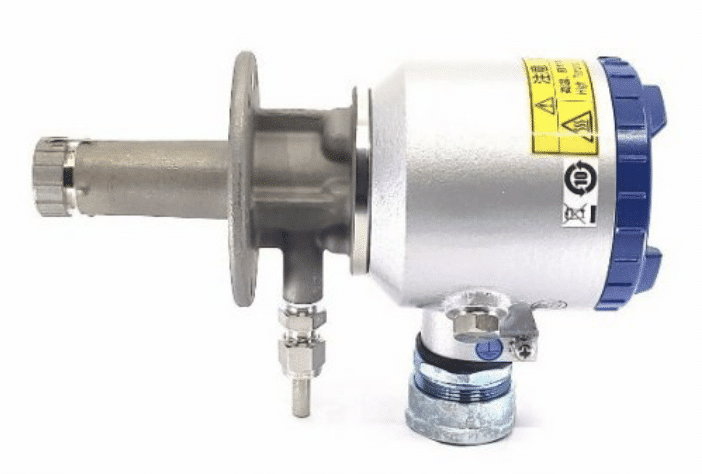 Longest lifetime sensor
Easily replaceable zirconia element reducing maintenance cost
User friendly
No instrument air required
No Flue gas extraction required
Fast response (4–7 seconds)
Predictive and advanced diagnostics
 IP66 or IP67 enclosure
RS-485 or HART™ communication
Depending on the conditions of yout processes you can combine the modules below

Flame-proof Type Thermal Conductivity Gas Analyzer (ZAFE Series)
Zirconia Oxygen Analyzer Converter (ZKM Series)
Zirconia Oxygen Analyzer Converter (ZKMA/ZKMB Series)