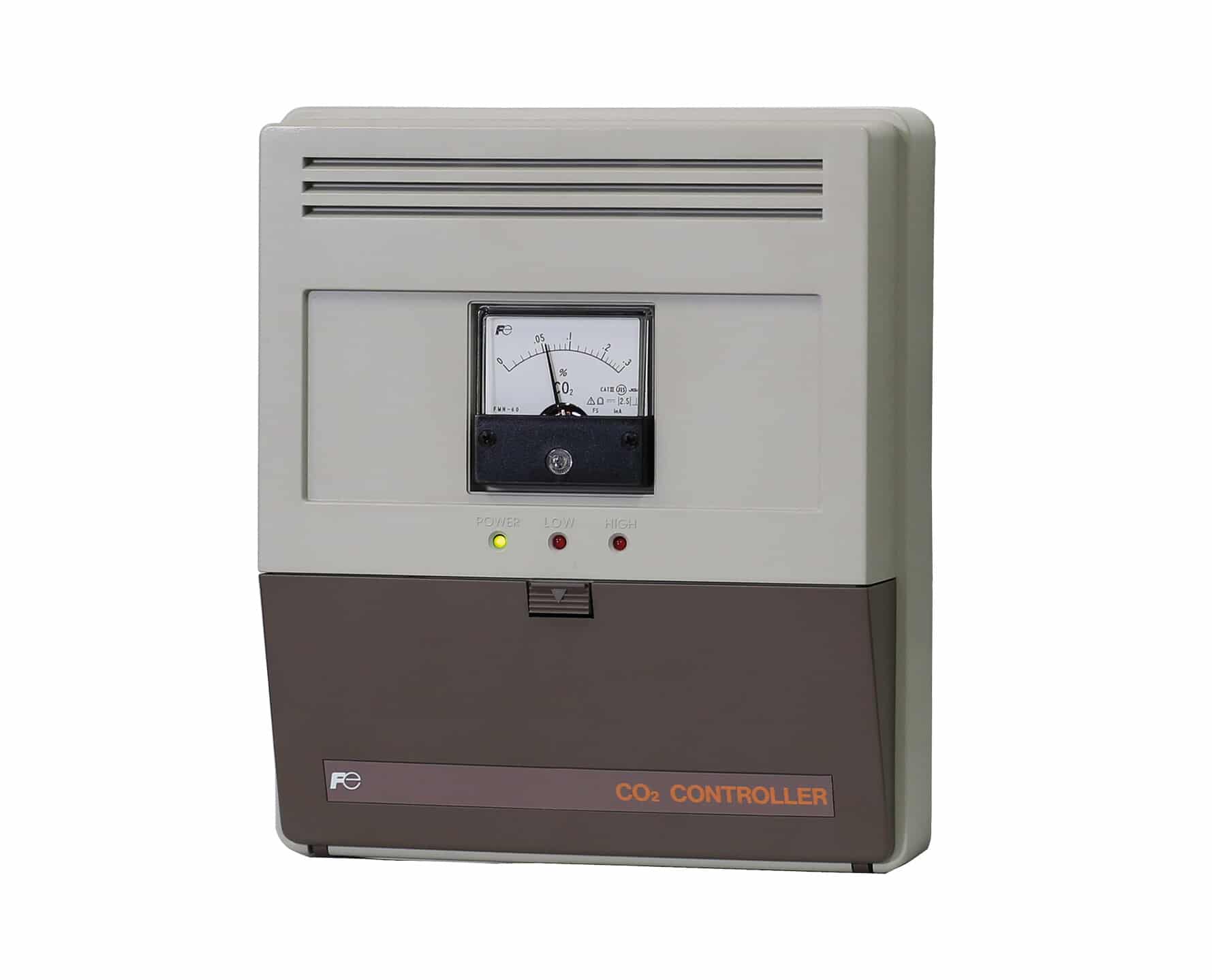 Ideal to monitor CO2 in the air
The ZFP9, non-dispersive infrared gas analyzer, is suitable for CO2 concentration measurement in the air. Air analysis is performed using a non-dispersive infrared sensor (NDIR sensor). It allows ZFP9 to accurately measure CO2 concentration.
The measured value is displayed directly on the indicator and is sent to the analog output (4 to 20mA) which is included in the standard model. Thanks to its alarm functions (high and low limit) as standard, it can also be used as a controller.
Protected horticulture
Buildings ventilation systems
Controlled atmosphere storage facilities
Use of high-performance infrared-ray system
Excellent stability and easy maintenance
Control with upper/lower limit alarm functions possible
Compact and lightweight (Approx. 3kg)
Conformity with the RoHS directive
Pump and filter included
Wall mount type