Drip Irrigation and Micro Drip
In Drip Irrigation and Micro Drip Irrigation, the crops planted in lines along the pipes will each receive adequate water. Drip irrigation is fit for any slope and fit for any soil. Fuji Electric VFDs provide convenient fertilizer application, low chances of weed growing, and boosts yield and seed germination – all while saving water.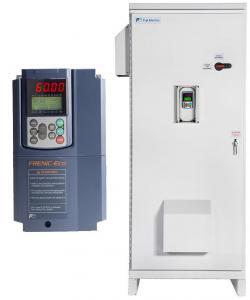 Fuji Electric drives can operate from single phase to 3 phase up to 460VAC and can operate at an optimal speed throughout the application. This in turn can reduce overall power and energy consumption in order to minimize operating costs. Fuji Electric is one of the few major manufacturers utilizing our own power components internally, providing consistency and compatibility for future upgrades and reliability, with an industry leading 3-year warranty.